Free Plans
Free Plans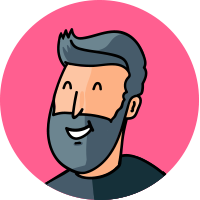 By Scott.Brownlee
updated 11 months ago
ou can use simplebooklet for free for as long as you want. We'll let you create and promote up to 3 booklets concurrently. This means at any one time, you can have 3 simplebooklets available to your customers.
Free booklets have some limitations.

We add Google advertising to your free booklet. The advertisement is displayed in your booklet every 3rd then 7th page. They are displayed for a short while (as an interstitial) and then can be closed.

Here are the features available in FREE plans.

Up to 3 concurrent booklets.
Up to 25mb file uploads.
Unlimited publishing.

Free hosting of your booklet.
One gallery displaying all your booklets.

If you have limited traffic to your booklet (less than 500 views), and updates haven't been made to the booklet in over 3 months, we may remove your booklet from our platform.

You can upgrade to any of our paid plans to gain additional features, remove Google advertising, and guarantee your booklets are never removed.

Did this answer your question?