Make an Instagram Microsite
Make an Instagram Microsite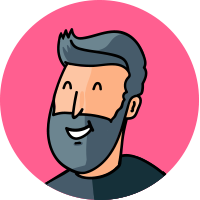 By Scott.Brownlee
updated 9 months ago
You can import a curated set of Instagram posts to make a multipage microsite on Simplebooklet. This is a great way to create a digest of an event or story you've been telling on instagram and leverage that content onto more digital channels and to more of your customers.
Import Your Instagram Posts
To start, go to your Simplebooklet Dashboard:
Tap the Import button on the Instagram Posts tool.
Put in your Instagram URL or username into the field and tap connect.
Tap the posts you want to add to your Simplebooklet microsite (we'll keep a running total of your selected posts at the bottom).
Enter a title and business/author name for your Simplebooklet.
Tap COMPLETE
We'll turn each Instagram post into a page on your simplebooklet microsite.
Editing Your New Microsite
You can:
EDIT - Add more content to each page, including call to action buttons, change and add text and stickers, and rearrange the images and text content on each page. You can also add new pages to your microsite to include forms and more non-instagram content.
DESIGN - Style your microsite to make your pages really engaging. Customize your background, change the page turn arrow keys, configure your page transitions, and add in contact information and even save your new Instagram booklet as a PDF.
PUBLISH - Share your new microsite on your social networks, send it in a personalized email, and embed it on your blog or website. You can share a microsite practically anywhere online from it's dedicated, branded URL.
Did this answer your question?