Forms
Forms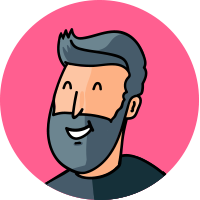 By Scott.Brownlee
updated 7 months ago
We've created a few form code blocks that you can add to any page in your simplebooklet microsite. These preformatted forms can be contact forms, confirmation forms, help forms, and more.
You can drag a preformatted form onto any simplebooklet page. These forms have all the fields required to capture feedback from customers. They can be resized, styled with the element toolbar, and even edited with the text editor.
You set the email address that completed forms get sent, plus a copy of completed forms are saved in your LEADS menu found on your dashboard (which can be exported in xls format).
We have a number of different form blocks you can choose from, so just drag one onto your page and try it for yourself. It's a terrific way to engage with customers and build leads.
Adding A Form Block To Your Page
It's easy to add a form to your page.
Open your simplebooklet in the EDIT tab.
Navigate to the page you want to add a form.
Tap the FORM menu option and select Form Blocks.
Enter in the email address you want your completed forms to be sent.
Drag and drop the form block you want to appear on your page.
That's it. You now have a fully functioning form on your page that your customers can fill in.
Editing And Styling A Form Block
You can edit and style your form block to better match your simplebooklet layout.
Styling a form
Single tap the form and it will open up the style toolbar on the right. You can change the background, padding, borders and drop shadow using the element style tools. It will not affect the form functionality.
Editing a form
Double tap the form to enter the edit mode. You can now use the text editing tools to change the title, the placeholder text, and the name of the button.
You cannot remove or add additional fields to your form. You can however, do the following:
Change The Form Email Recipient
You can update the email address of the person who receives the form. To do this:
Double tap the form.
In the top of the screen, you will see the current recipient.
Remove the current email address and add your new email address.
Tap UPDATE RECIPIENT.
Then tap the SAVE button.
Now when customers complete your form, their responses will be sent to this new email address.
Archive Of Completed Forms
All completed forms are saved to your LEAD menu on the dashboard.
Did this answer your question?