Cookie Settings
Cookie Settings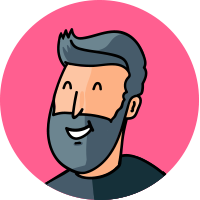 By Scott.Brownlee
updated 3 months ago
You will need to allow cookies to create and manage your booklets on Simplebooklet. This allows us to maintain session integrity as you use the app. The WIX Plugin for Simplebooket will not work without third party cookies enabled. To do this, follow the proper instructions for the browser you are using:
Chrome
Open Chrome preferences click on Settings, then Show Advanced Settings.
Under Privacy, click on Content Settings.
Make sure "Block third-party cookies and site data" is not checked
Firefox
Click Tools > Options.
Click Privacy in the top panel.
Select the checkbox labeled 'Accept cookies from sites.'
Select the checkbox labeled 'Accept third-party cookies.'
Click OK.
Edge
Open Microsoft Edge.
Click on the More actions button on the toolbar, and select Settings.
Search for View advanced settings and click on it.
Under Cookies section, select to either Don't block cookies (default) or third party cookies.
Safari
Go to the Safari drop-down menu.
Select Preferences.
Click Privacy in the top panel.
Under 'Block cookies' select the option 'Never.'
Select "allow cross-site tracking".
Restart the Safari browser so your settings take effect.
Option
In that same cookies setting there is a section for "Allow" where if you add `[*.]simplebooklet.com`, you can explicitly allow our domain without having to untoggle 3rd party cookies, as you may not want to do that.
Did this answer your question?