Google Analytics
Google Analytics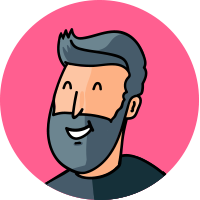 By Scott.Brownlee
updated about 1 month ago
Google Analytics
You can add your google analytics ID to your simplebooklet. This will make it possible to track all your microsite's activity through your Google Analytics account.

To add your google analytics ID:
Open your simplebooklet in the Analytics tab.
Tap the Google Analytics Button.
Enter in your Google Analytics ID and tap Save.
It will start tracking your simplebooklet microsite immediately.
Entering your Google Analytics ID on your simplebooklet directly will override the default settings Google Analytics ID you have set for your account.
Use Google Analytics On All Simplebooklets
You can apply your Google Analytics ID to all of your simplebooklets through your Account Default Settings menu.
From the dashboard, tap DEFAULT SETTINGS.
Scroll to the bottom and enter in your Google Analytics ID.
Tap the SET button.
Your Google Analytics ID will be applied to all your simplebooklets automatically and to any new simplebooklets you create. If you add a different Google Analytics ID to a specific simplebooklet, that one will be used instead.
Did this answer your question?