Weebly Integration
Weebly Integration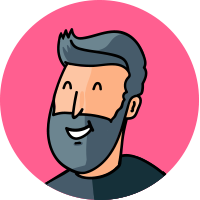 By Scott.Brownlee
updated 5 months ago
You can add your simplebooklet and simplebooklet collection to a weebly page you manage. We've built a weebly specific app to make adding your simplebooklet incredibly easy. Its a great way to get your flipbooklet in front of your website visitors.
To add a simplebooklet to your Weebly page, you need an account on simplebooklet.
On Weebly
Search for the simplebooklet app in the app marketplace in Weebly.
Install the app.
It will appear in your left hand toolbar.
Drag the app plugin onto your page where you will want your flipbook to appear.
Double tap the plugin placeholder to open the app settings.
Tap Manage Flipbooks.
You will now be on your simplebooklet dashboard.
Make a New Simplebooklet
Select UPLOAD and add your file (PDF, Doc, or Presentation file) to simplebooklet.
Complete the conversion steps.
Customize the page turn buttons and navigation features in the DESIGN tab.
Open the PUBLISH tab.
Select ADD TO WEEBLY.
The button will turn green when it has been added to your weebly page.
Close the app settings window.
Edit Existing Simplebooklet
Double tap on the simplebooklet flipbook on your page.
Select Manage Flipbooks.
You will see all your available simplebooklets on your dashboard.
You can use the EDIT and DESIGN tabs to edit your existing simplebooklet.
Edits will automatically appear on your simplebooklet embedded on weebly.
Did this answer your question?