Installing Your Flipbooklet On A Phone, Tablet, and Computer
Installing Your Flipbooklet On A Phone, Tablet, and Computer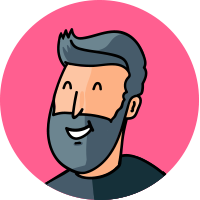 By Scott.Brownlee
updated 5 months ago
You can install simplebooklet as a native like app on any device. This has the following benefits:
The ability to flip through your booklet even if you don't have an internet connection.
Displays with all the presentation elements you configured to keep your simplebooklet looking professional and polished.
Easy to access by tapping a custom app icon on your device homescreen (no need to open a browser and type in an unique URL).
You'll leave customers impressed and more engaged with your content.
Best of all, we've made it incredibly easy to make your simplebooklet installable, it happens automatically.
IMPORTANT - installable booklets are only available on paid plans.
Install Your flipbooklet On Your Device
To install your simplebooklet on your own device, follow these steps:
From the simplebooklet dashboard, scroll down to the simplebooklet you want to install.
Tap the PUBLISH button.
On the PUBLISH tab, select the INSTALL ON DEVICES menu.
Select INSTALL ON MY DEVICE option.
Tap confirm.
The simplebooklet will now download and install onto your device.
How your customer can install your simplebooklet on their device.
Set Up
First, you need to make your simplebooklet available for installation.
Go to the DESIGN tab of your simplebooklet.
Select the NAVBARS menu.
Toggle on the INSTALL button.
Once you've done this, a new icon will appear on your simplebooklet's navbar, allowing anyone to install your flipbook on their device.
To test this, open your simplebooklet in a new browser tab and tap the install button.
IMPORTANT - Currently on desktop computers, only Google Chrome supports installing simplebooklet as an offline app. Your customer will need to use Google Chrome to be shown the install button and to install your flipbooklet. Edge and Safari have identified that they will make this feature available shortly.
Customizing Your App Icon
The app icon is what appears on the readers homescreen or desktop on their device. It's a small icon that the user taps to launch your simplebooklet. You can customize it for your simplebooklet.
By default, your installed simplebooklet will use your custom logo you uploaded for your booklet in the DESIGN tab. If you haven't set up a custom logo, it will use a default simplebooklet icon to represent your simplebooklet.
To add a custom icon
Go to the DESIGN Tab of your simplebooklet.
Select the NAVBARS menu.
Select EDIT beside the Install option.
Upload a new icon following the instructions.
Tap save to set this as your new icon.
You will need to follow the requirements of the icon specifications for it to display properly on devices.
Things That Don't Work When Viewing Your Simplebooklet Offline
Obviously, some things you may have added to your simplebooklet may not work when you view it offline. Some of these things include:
Embedded Videos
Embedded iframes from other web services
Sharing buttons
Download as PDF button
Some Call to Action buttons
These will all work once you have an Internet connection again.
Did this answer your question?