PRO Plan
PRO Plan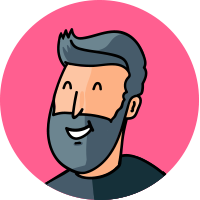 By Scott.Brownlee
updated 11 months ago
Our PRO plan is for businesses who want to look as professional as possible. A PRO plan can be purchased as a subscription on a month to month plan (cancel anytime) or on an annual plan.

If you upgrade from a BASIC plan to a PRO plan, we will credit your upgrade with the remaining balance in your BASIC plan.

The PRO plan is for people who want their brand, their domain, their logo, and plan to create many more simplebooklet microsites.

People who choose the PRO plan typically do the following:

distribute a newsletter through simplebooklet microsites
have a sales team that uses simplebooklets for proposals and brochures
have a number of marketing collateral pieces that should display their logo and domain.
want to use all the features of simplebooklet
don't currently have a website (or a bad one) and want to use a simplebooklet microsite as their business website.

Our PRO plan includes everything in FREE, plus the following:

Start with 50 concurrent simplebooklet microsites
Unlimited custom domains for microsites and galleries
Custom branding and logo on microsites and popups
Unlimited galleries
Gates lead management
Upload files up to 250mb in size
Third party Integrations
Live Support
Unlimited Embedding of simplebooklets
Advanced analytics

You can cancel your PRO plan at anytime. You will only be charged for the remaining time left on your plan.

How to Upgrade to a PRO Plan

From the simplebooklet dashboard, tap the UPGRADE Button or CHANGE PLAN Button.
Select the month to month or annual plan
Enter in your payment details
Tap purchase

You'll be upgraded immediately and will see your new plan highlighted on your dashboard.

Did this answer your question?