Mobile Page Transitions
Mobile Page Transitions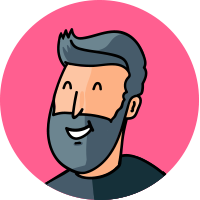 By Scott.Brownlee
updated about 1 year ago
You can set the mobile transition for your pages to be different than the flip transition that happens on your desktop and tablet versions of your Simplebooklet. This can be helpful for the mobile experience because some transitions do not work well when viewed on a mobile device but you may want to have a different transition than the default that is selected by the Simplebooklet platform.


Set Your Mobile Transition
Open your Simplebooklet in the DESIGN tab.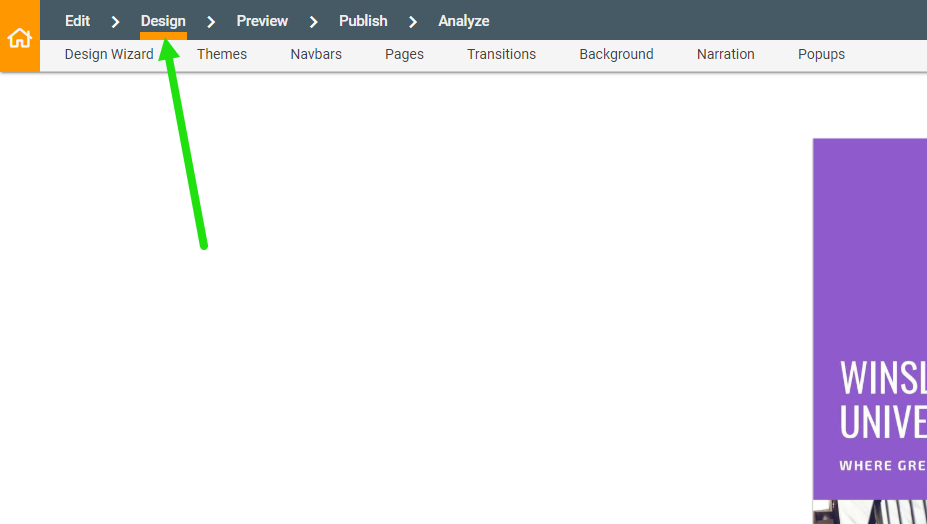 Select the TRANSITIONS menu.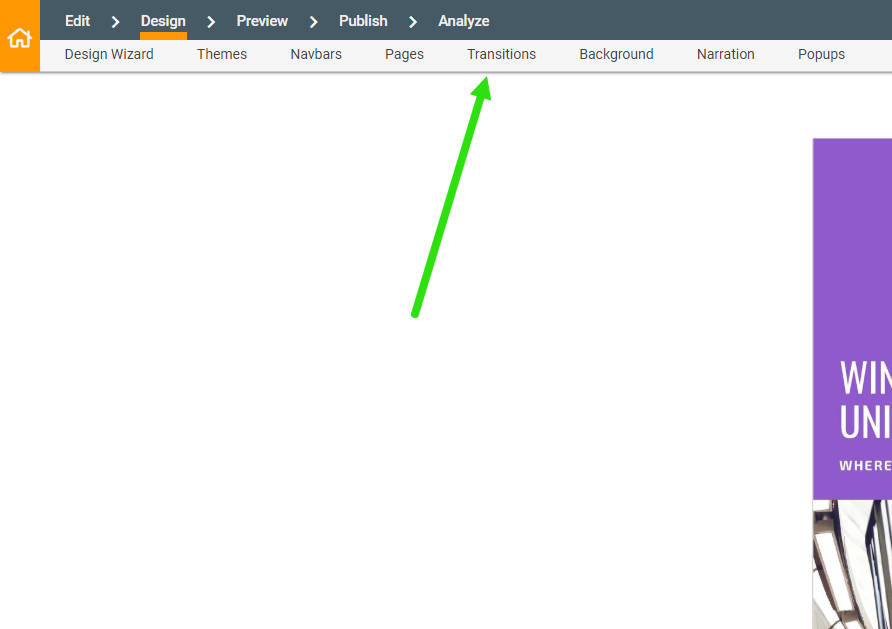 In the slideout menu, select the mobile icon in the tab.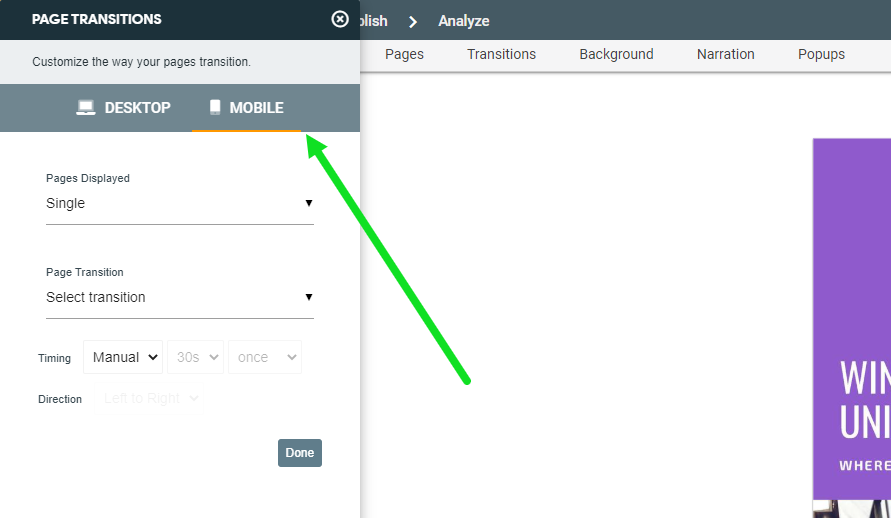 Select the transition options you want to use from the pulldown options.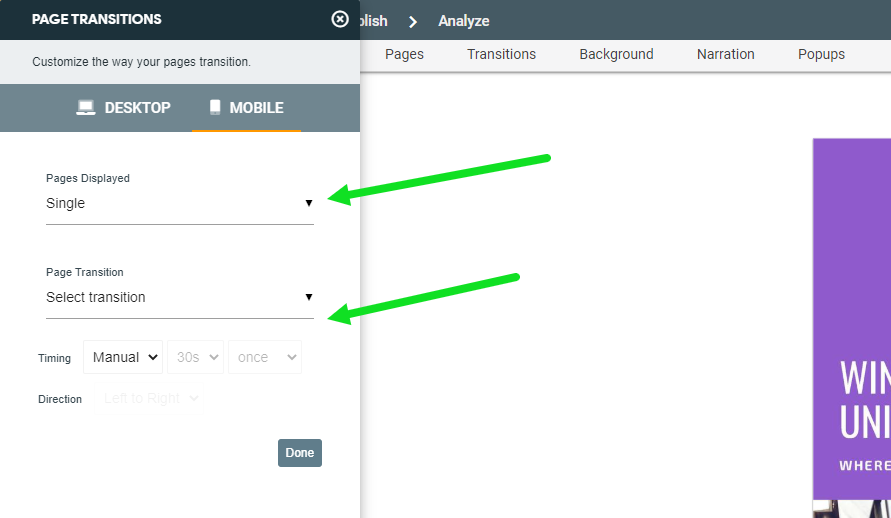 Tap Done.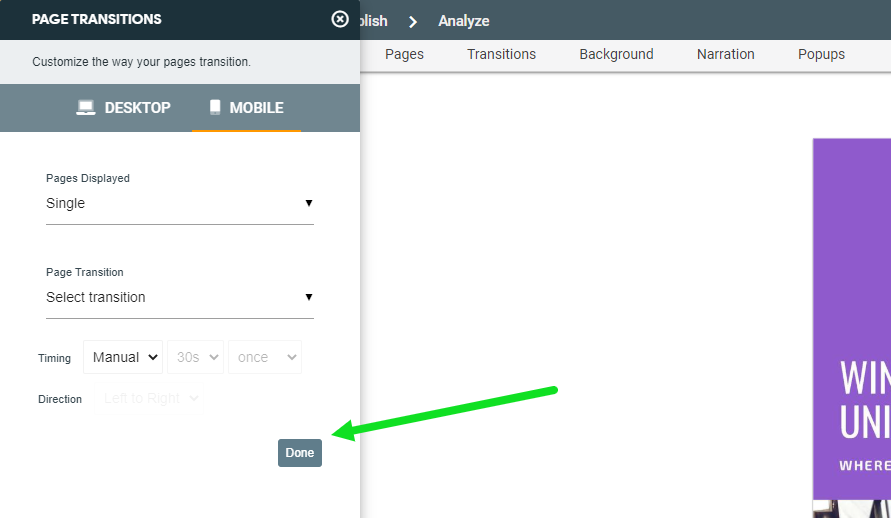 Your transitions will now be customized for the mobile presentation of your Simplebooklet.
Did this answer your question?