Plaintext View
Plaintext View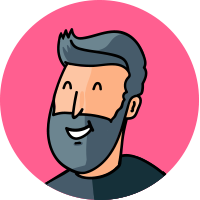 By Scott.Brownlee
updated about 1 year ago
To make sure your Simplebooklets are ADA compliant, we offer the ability to turn on a plaintext view. This is an option your reader selects and displays a text only version of your booklet in a new tab that is screenreader accessible.
To turn on plaintext view, do the following:
Open your Simplebooklet in the DESIGN tab
Select NAVBARS
Toggle on the PLAINTEXT option
You will now see a plaintext button appear in the bottom right corner of your Simplebooklet presentation page. If you select to display your booklet using icons only, you will see the ADA international symbol for accessibility icon appear.
When you or a reader taps that button, a new tab will appear displaying your Simplebooklet in a new tab in text only format. The reader can then use their screen reader to access this content.
Additional Options
You can also use the narration tool to create audio snippets of the page and provide audio guidance for your readers.
Did this answer your question?