Add a Simplebooklet to your Wix website
Add a Simplebooklet to your Wix website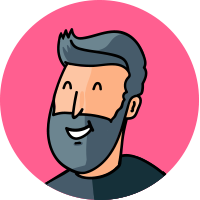 By Scott.Brownlee
updated about 1 year ago
Adding a Simplebooklet to your Wix website is a great way to advertise products in a way that customers are familiar with, but haven't seen on the internet yet. This creates engagement and interest regarding your product. It also be downloaded and share within Wix, leading to advertising outside of your website.
If you have not already enabled Simplebooklet on your Wix website, see here: https://docs.simplebooklet.com/article/90-wix-plugin
---
At this point you should already have a windows to open up your Simplebooklet.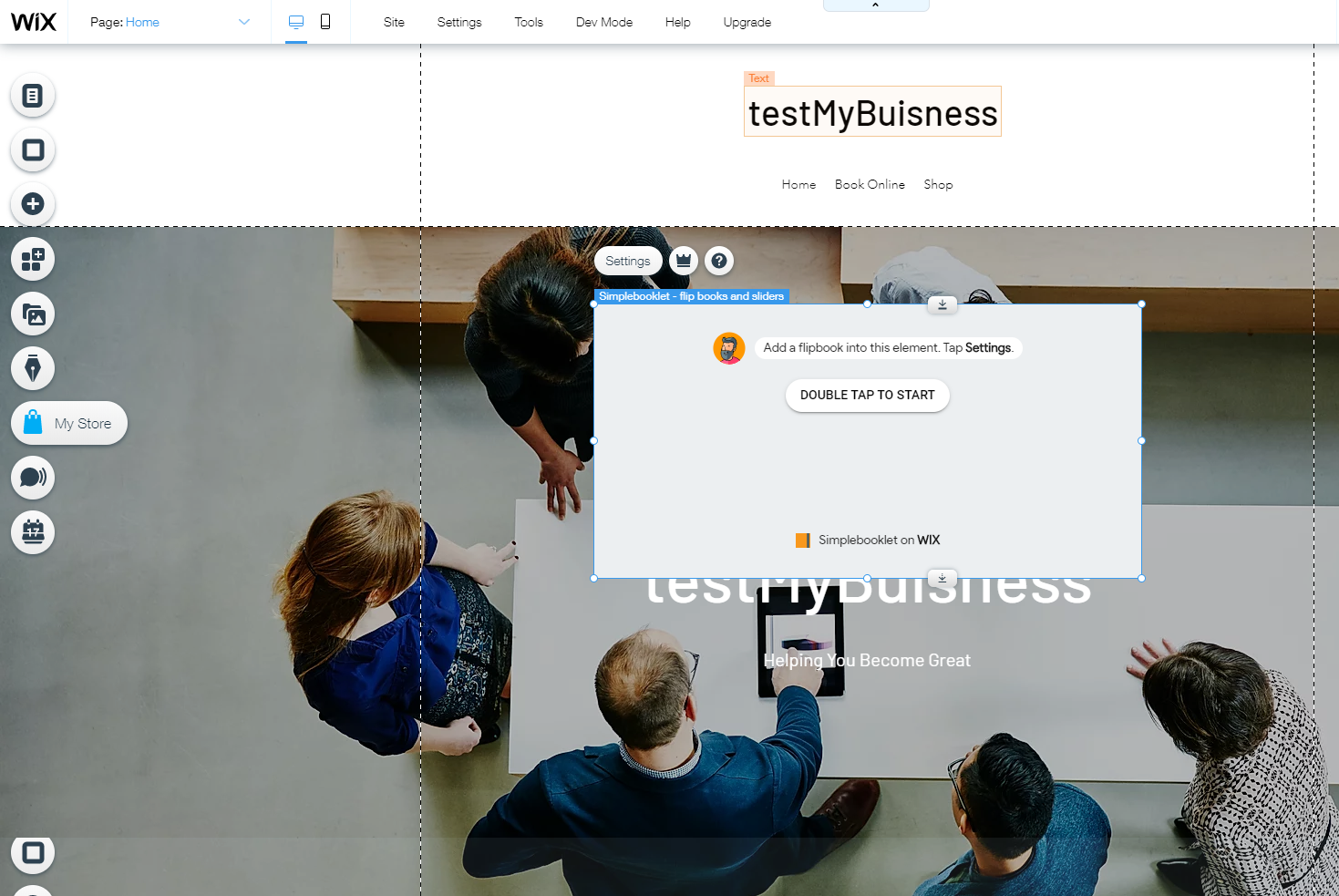 Double click DOUBLE TAP TO START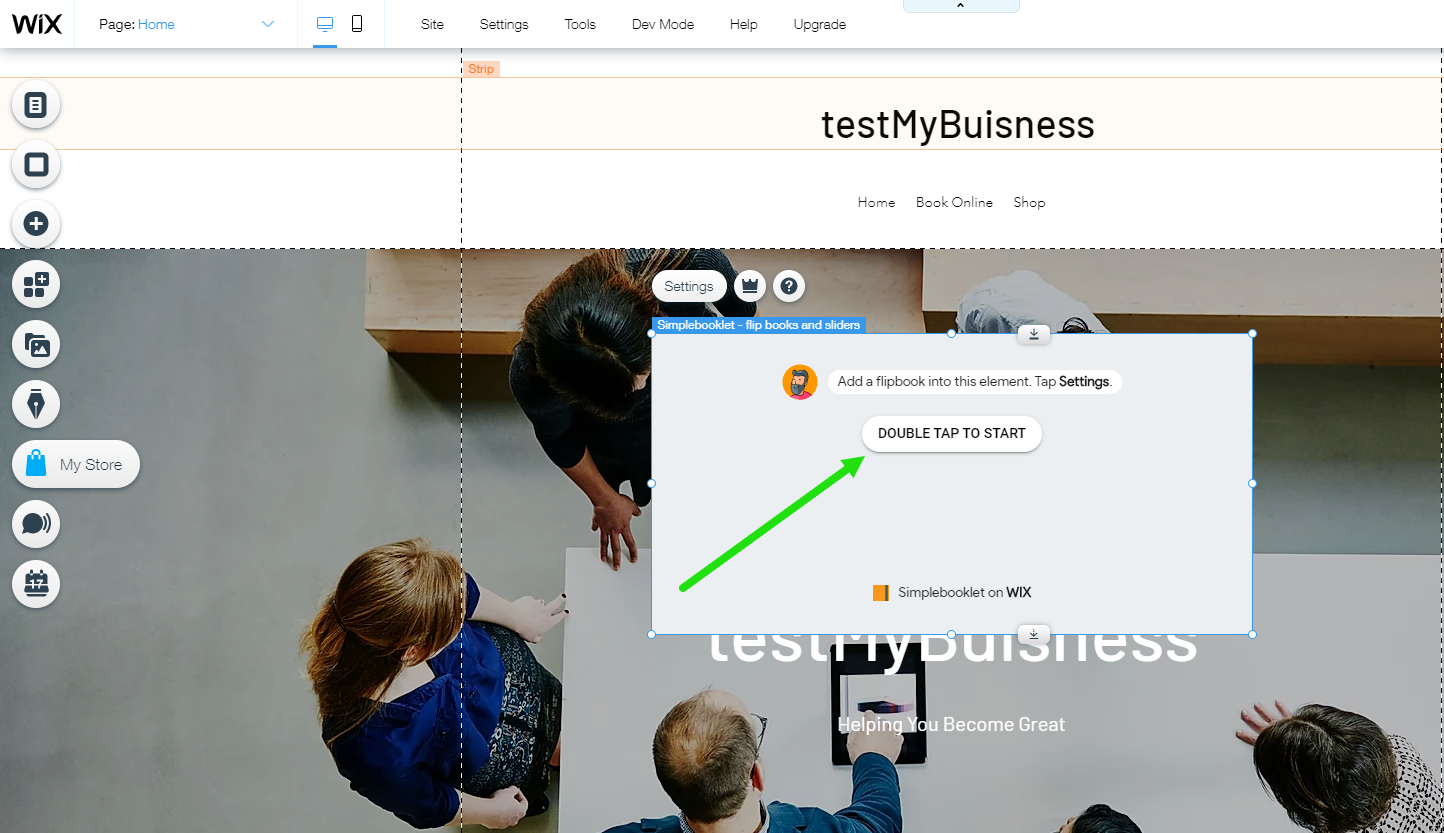 From here we can choose to design a Simplebooklet from scratch, by clicking UPLOAD. Or we can choose to upload an already finished booklet by clicking LIBRARY.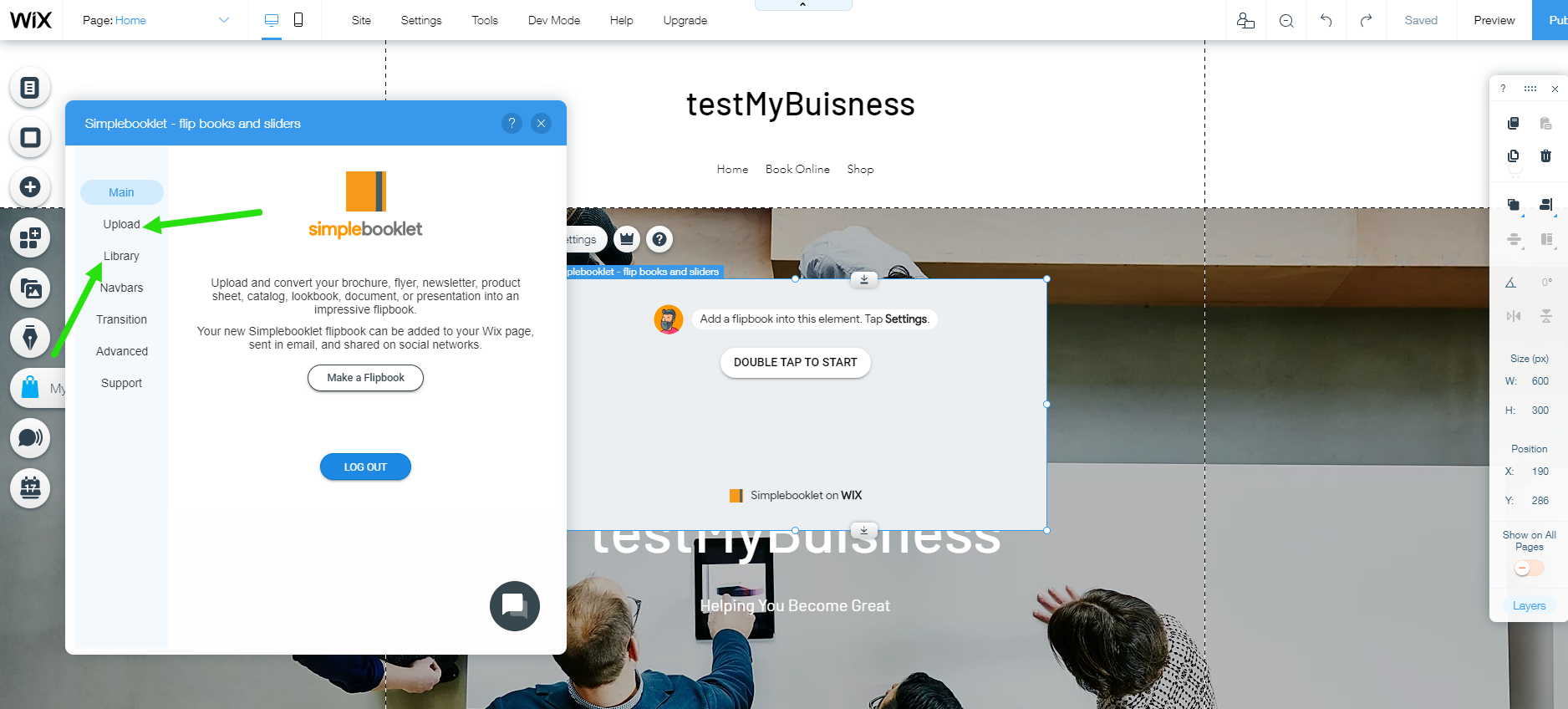 Did this answer your question?