BUSINESS Plan
BUSINESS Plan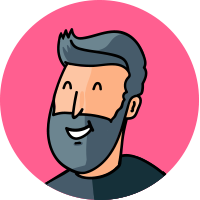 By Scott.Brownlee
updated 11 months ago
Our Business Plan is designed for companies that manage a diverse coalition of content created by their staff and from partners. Examples include:
Franchise Organizations
Dealership Networks
Sales Teams
Destination/Tourism Marketers
Marketing Agencies
Chambers of Commerce
The Business Plan Includes:
1 Administrative Account
10 Team member Accounts


Administrative Account
The administrator account has all the features found in the PRO plan, as well as the ability to add team members (franchises, sales team members, dealerships, community businesses, etc...). The administrator can access any of the content and collaborate on that content in the team member account right from the dashboard. The admin account can also copy booklets from their account into a team member account. A team member account is created and managed by the administrator. The first 10 team member accounts are included in your BOSS plan, additional accounts can be purchased and added to your subscription plan.
Team Member Accounts
All team member accounts are managed by the BOSS Plan account. A team member account has all the features and capabilities of a PRO plan. Team members cannot see booklets inside the Administrators account unless the administrator copies a booklet into the team account.
Did this answer your question?