Team Member Accounts
Team Member Accounts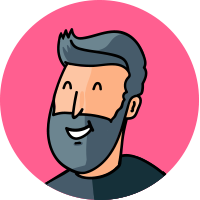 By Scott.Brownlee
updated about 1 year ago
BUSINESS plans can create and manage team member accounts. These are accounts that have a unique login ID and give the team member the ability to make, upload, edit, design, manage and analyze content published on Simplebooklet. The team member has all the features found in a PRO plan.
Team member accounts are paid for by the BUSINESS plan account holder. BUSINESS plans include 10 team accounts and can purchase more.
Who Uses Team Member Accounts?
If you have a sales team, franchises, dealers, or partners, team accounts can make it very easy to collaborate on joint content marketing and publishing. As the administrator to the account, you can ensure that all booklets and collections meet brand requirements and edit as required. You can also provide the team member with new collateral in their account.
Team Members can login into Simplebooklet like any account and add their own content as well that the administrator can view that content. Team accounts are automatically connected to the BOSS account dashboard.
Team Member accounts are managed and paid for by the BUSINESS plan account holder.
Adding a Team Member
You can add a team member to your BOSS or BUSINESS account from the Team Member menu on your dashboard.
Tap TEAM MEMBER menu on your admin dashboard.
Scroll to the new Team Member account.
Enter in the name, email address, and a temporary password for your new team member.
Tap ADD.
You now have an account that exists on Simplebooklet for this team member. Simplebooklet will send your team member an email telling them that they have a new account on Simplebooklet and asking them to update their password.
The Administrator account will receive an email letting them know that the team member has accepted and is now accessing their team member account.
Viewing A Team Member Account
There are two ways to view the content in a team members account.
From your admin dashboard, select the pulldown menu at the top and choose the team member account. This will load the team member's account into your dashboard.
Or
From the TEAM MEMBER menu, tap the OPEN button beside the team member account you wish to view. This will load the team member's account into your dashboard.
Managing A Team Member
All existing team member accounts can be found in the TEAM MEMBER menu. You can delete an account at anytime. However, this will remove the account AND ALL CONTENT permanently from the Simplebooklet platform.
Did this answer your question?