Language Features
Language Features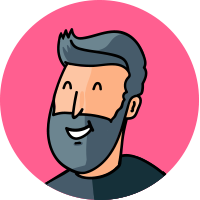 By Scott.Brownlee
updated about 1 year ago
Simplebooklet currently offers 12 different languages for editing tools. The languages are English, French, Spanish, German, Dutch, Italian, Japanese, Korean, Chinese, Arabic, Hebrew and Greek.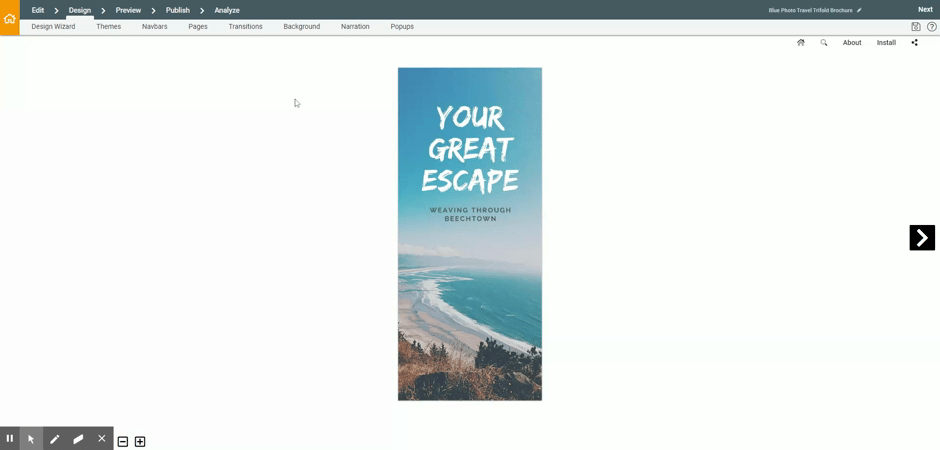 ---
To change the language on Simplebooklet:
Go to the DESIGN tab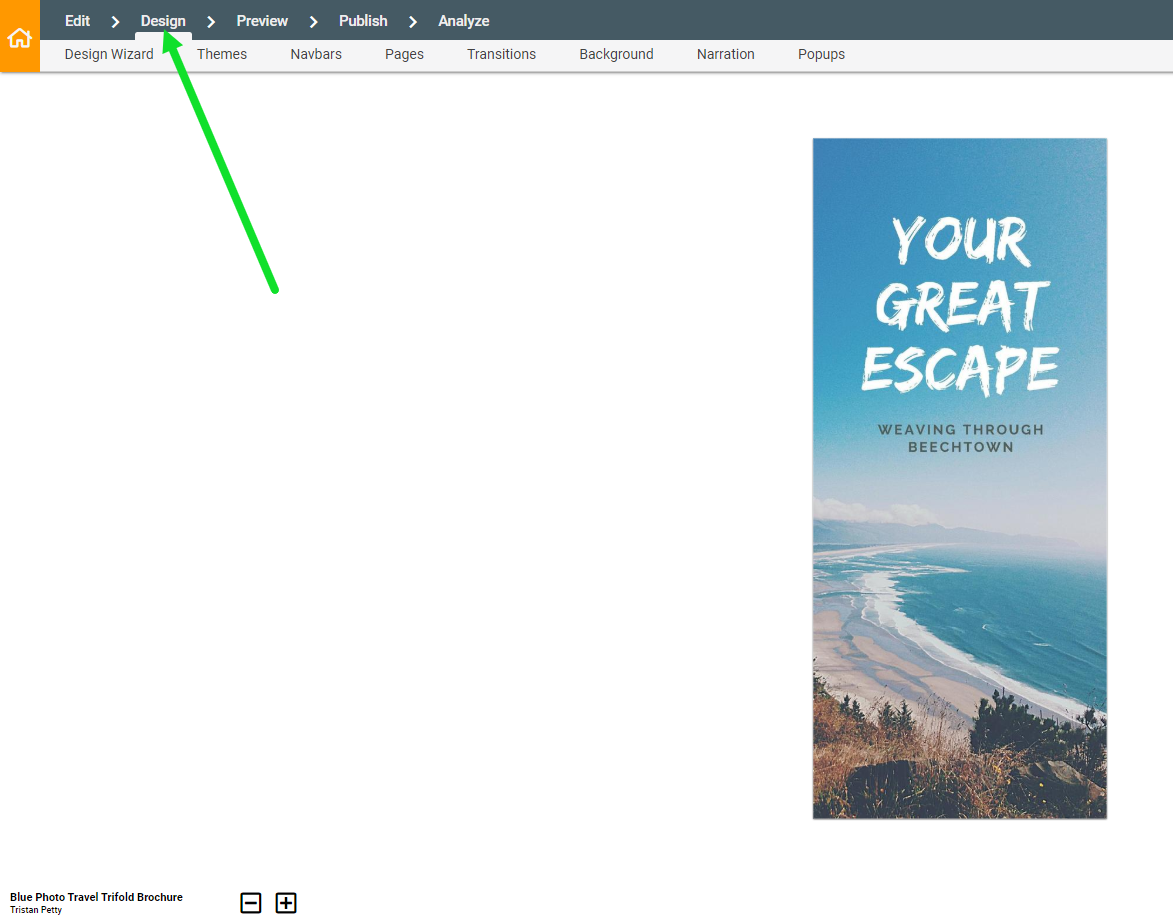 Click the NAVBARS tab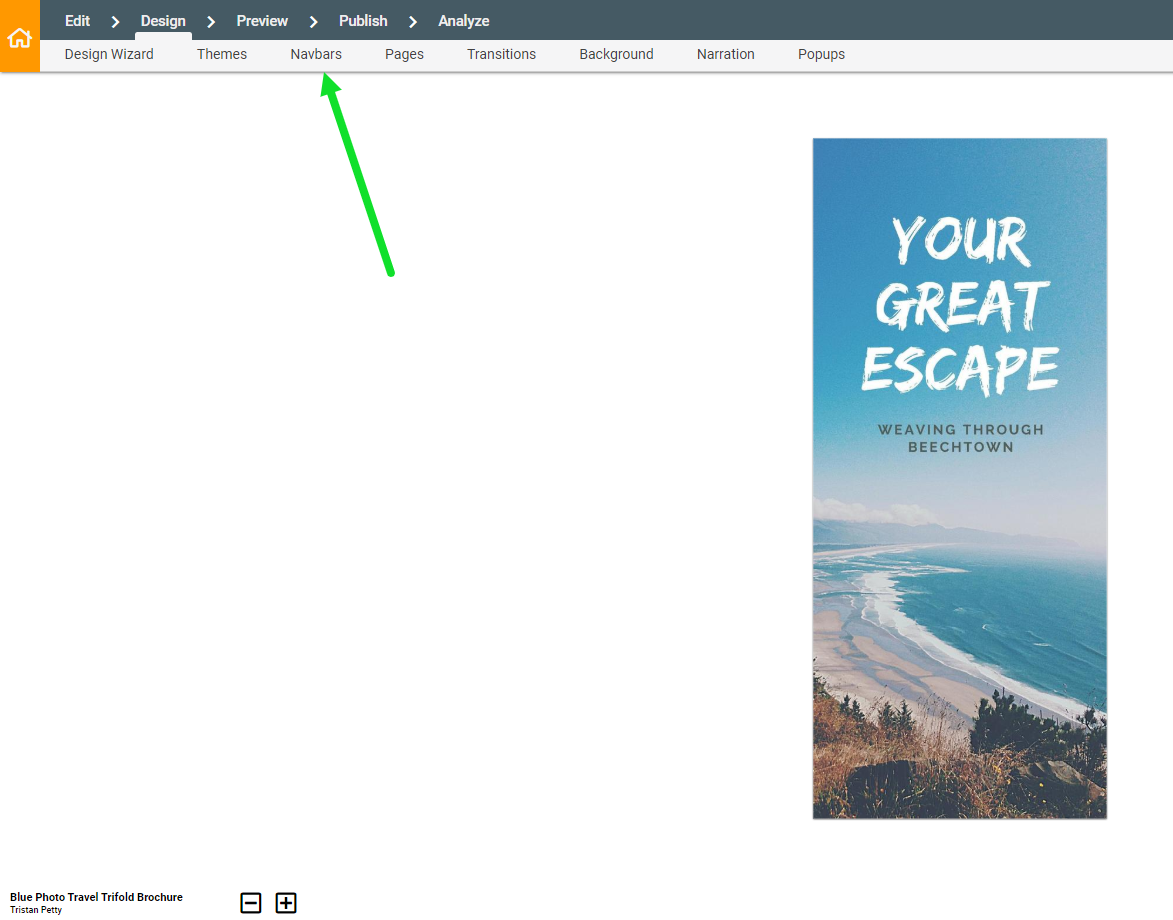 On the left toolbar, there will be an option to change languages, the default is English.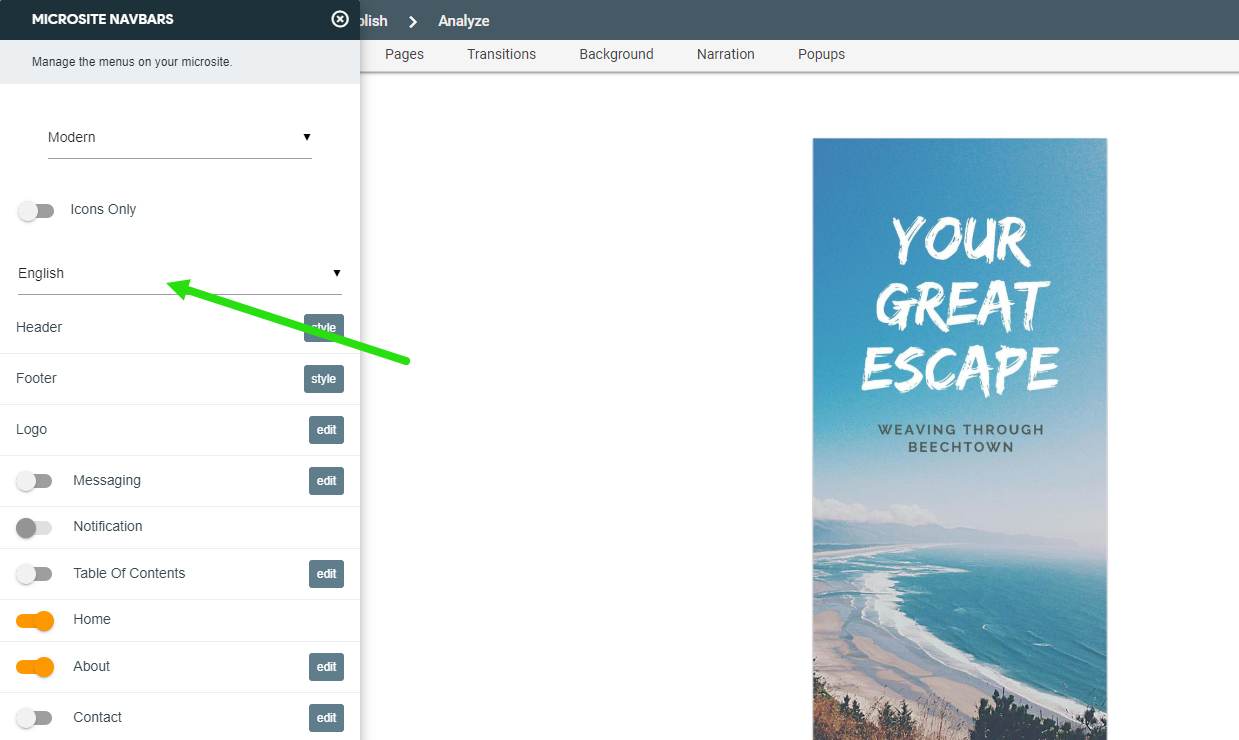 Did this answer your question?