Custom Themes
Custom Themes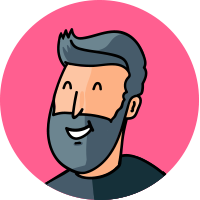 By Scott.Brownlee
updated 12 months ago
User can create and save custom themes so that they can be re-used for later Simplebooklets. A theme includes the Background, and Page Transitions and Page Turn Button .
To do this, go to the Design tab.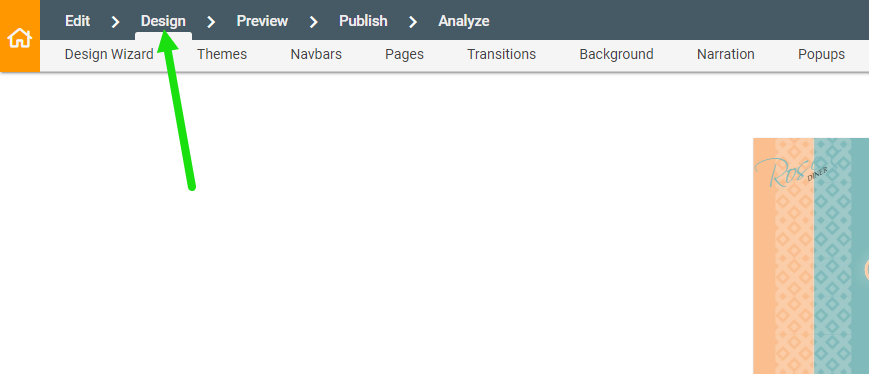 Click Themes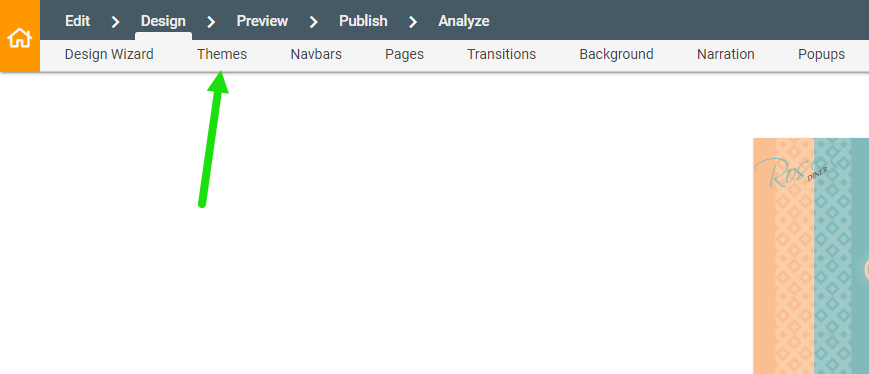 To save a theme you currently have set, click Save.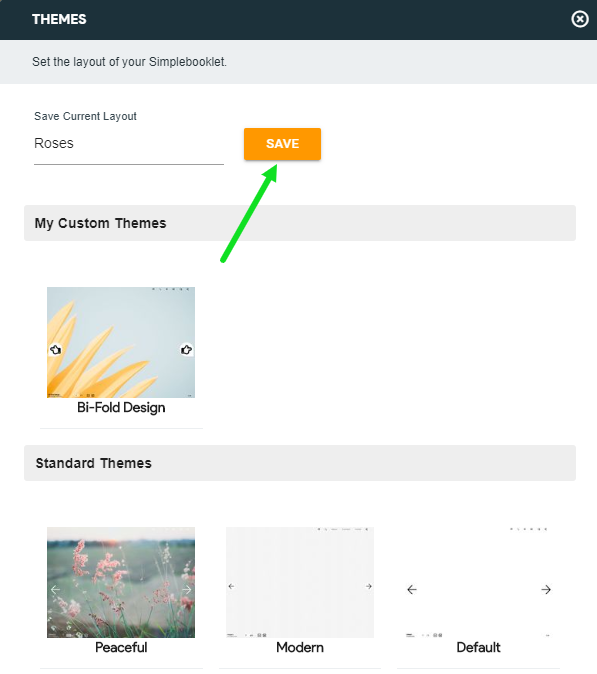 To select a saved theme, select from My Custom Themes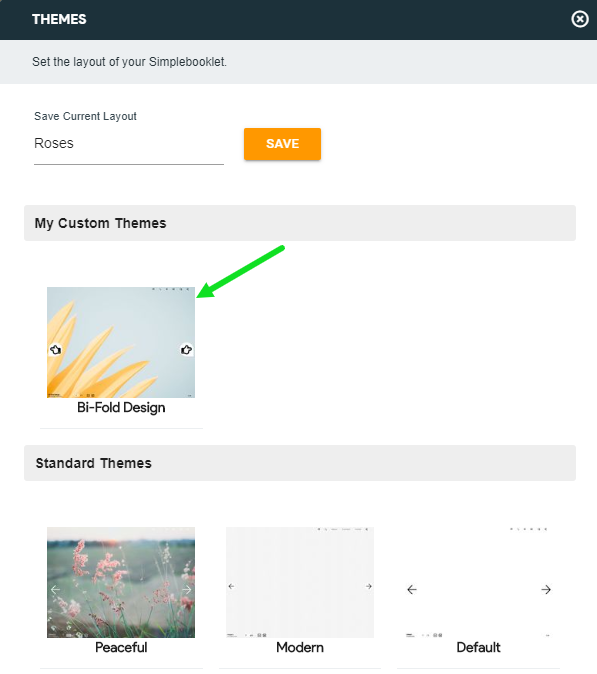 Did this answer your question?