Animated Backgrounds
Animated Backgrounds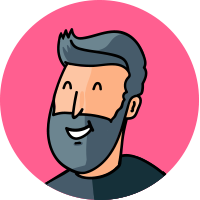 By Scott.Brownlee
updated about 1 year ago
You are also able to choose an animated background for your microsite. This is a great way to display information in an exciting and visual way that customers haven't seen yet.
Choosing from set Custom Backgrounds
To choose an animated background go to the DESIGN tab

Select the BACKGROUND tab

From here you will see a drop down menu of the different types of background that Simplebooklet offers, select the waveform pattern to see animated backgrounds.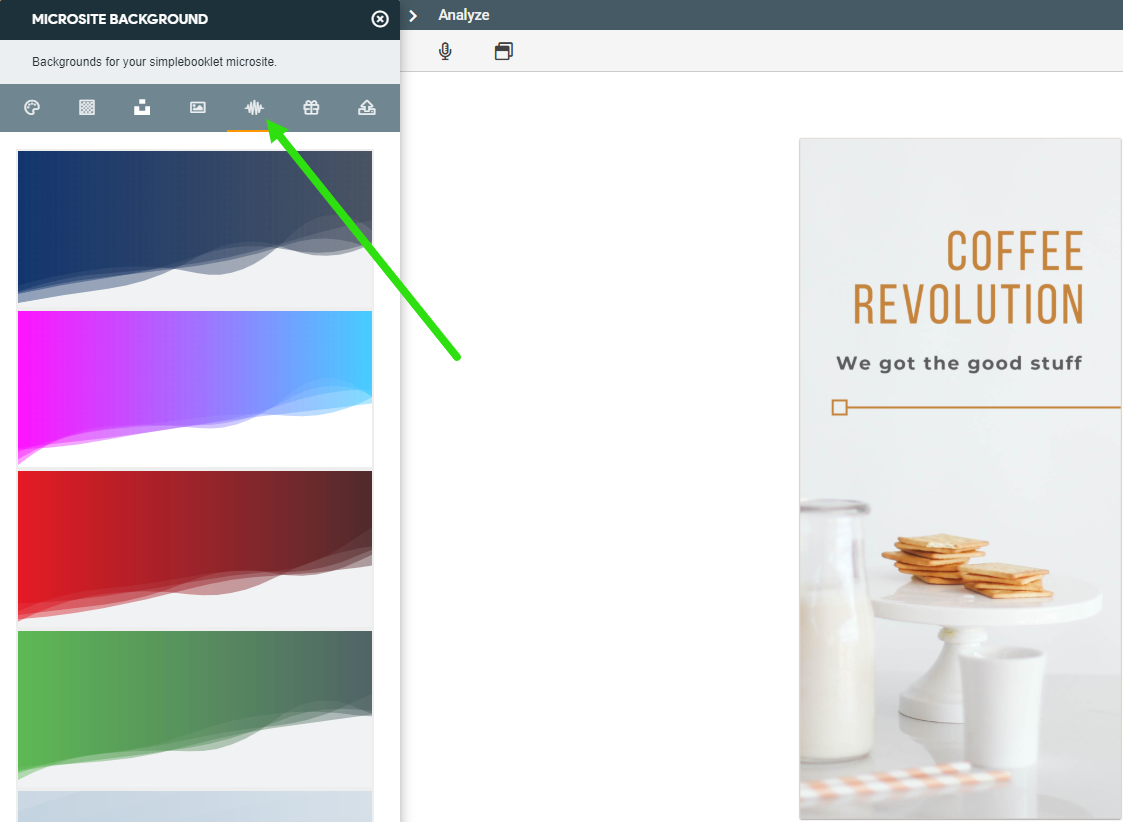 Select the animated background that best fits your Simplebooklet, and it will be displayed on your microsite.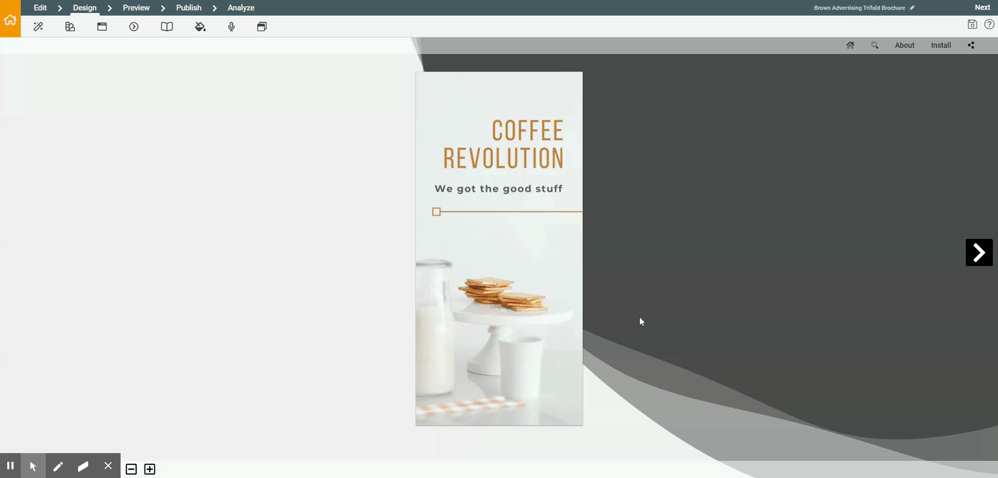 Adding your own Custom Background
You can also add your own background for your microsite. (current size restriction is 500kb).
To add your own custom background, select the upload icon to the far right.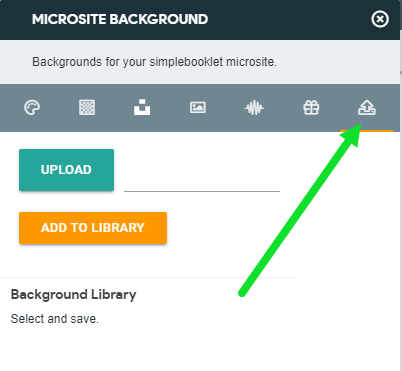 Did this answer your question?