Team Member vs Connected Accounts
Team Member vs Connected Accounts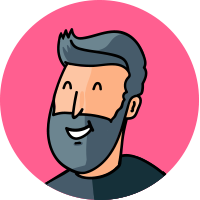 By Scott.Brownlee
updated over 2 years ago
There are two ways to collaborate on simplebooklet.
Team Member Accounts
If you are a BOSS or BUSINESS plan, you can make team accounts and manage all content created in that account. As the Administrator, you own this account. You provide your team member account with their login credentials and can delete their account at anytime. The team member does not pay for their account.
Connected Accounts
Any account can be connected in simplebooklet. Each connected account is independent of the other account and gives access or gains access to the other account. PRO plans and higher can request access to another account. Free plans can only give access to their current account dashboard. Each account requires it's own subscription to collaborate with one another.
When accounts collaborate, one account can access, edit, and manage all aspects of the simplebooklets and collections in that connected or team member account. The connector account can also copy a booklet from their account into the connected account.
Did this answer your question?