Paywall
Paywall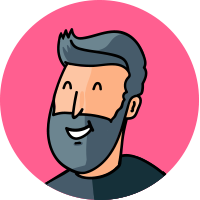 By Scott.Brownlee
updated 8 months ago
One-Time Charges For Access To Your Simplebooklet
With a Business Plan, you can add a paywall to your Simplebooklet. This will let you set a one-time charge for access to your Simplebooklet pages. It's a great way to monetize your content.
You can place your paywall to appear on any page of your booklet. This will restrict access to any of the pages after the paywall appears. Its a great way to share a teaser amount of your pages before giving the reader access to all of your pages.
What You Need
You will need a Paypal Business Account. You can set up a new Paypal Business Account or you can change your Paypal Personal Account into a Business Account.
To change your Personal account into a Business account: Go to Settings. Click Upgrade to a Business account. Enter your business information and click Agree and Continue.
Opening a PayPal business account or personal account is free, unless you choose to upgrade your account. ... A personal account, on the other hand, charges transaction and fixed fees in the U.S. and internationally when you receive money from someone who uses a credit card, debit card or PayPay Credit.
Features Of The Paywall
Your new paywall is a popup window that appears in a lightbox on your Simplebooklet, and blocks access to your content. It will look like this: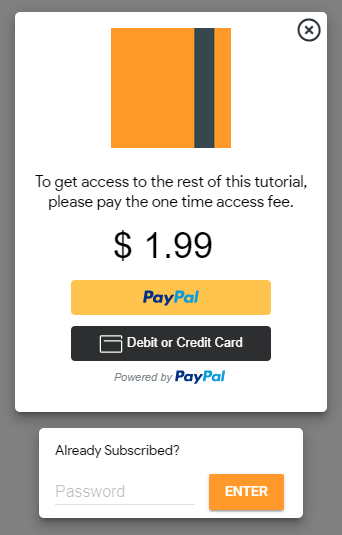 It contains your logo, a short description you create, the price you set to access your content, and the paypal button that allows a reader to purchase access via a paypal account they have or to enter in a debit or credit card. Once they complete the paypal payment steps, they will see a Congratulations Popup window.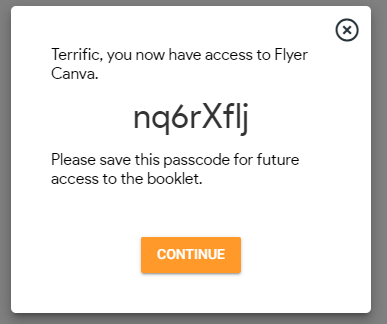 This popup includes a password they can use to access your Simplebooklet.
The purchaser and you, the booklet owner, will also receive an email with a congratulations message and the password for their records.
Returning User's Who Have Purchased Access
Returning users will not see the paywall if they are using the same device they purchased access to your Simplebooklet. This is because we apply a cookie to their device letting us know they have already purchased access to your Simplebooklet.
If the reader is opening your Simplebooklet on a new device, they can enter their password in popup that appears below the paypal paywall. Once they do that, we will assign a cookie to their device's browser and they will not need to enter it again.
Setting Up Your Paywall
You can set up your paywall from the PUBLISH tab of your booklet. Tap the Paywall button.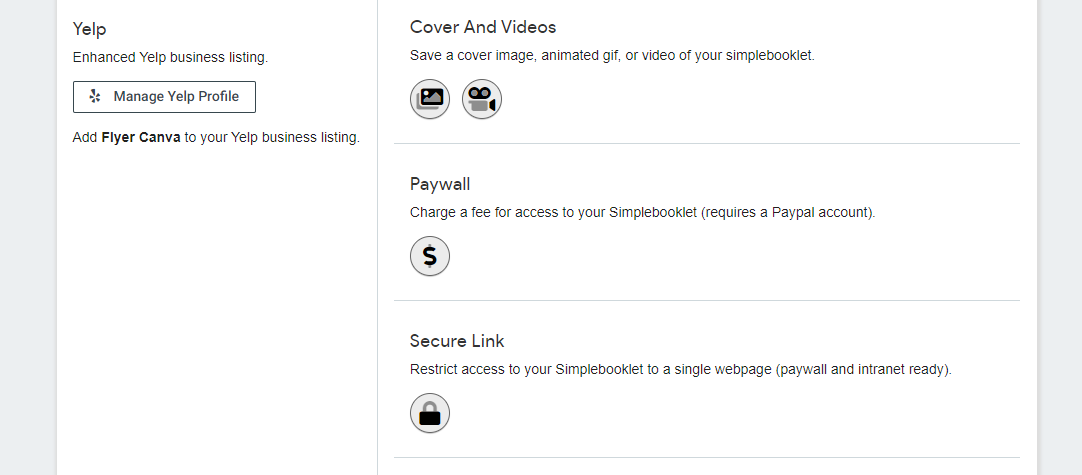 This will open the paywall configuration popup.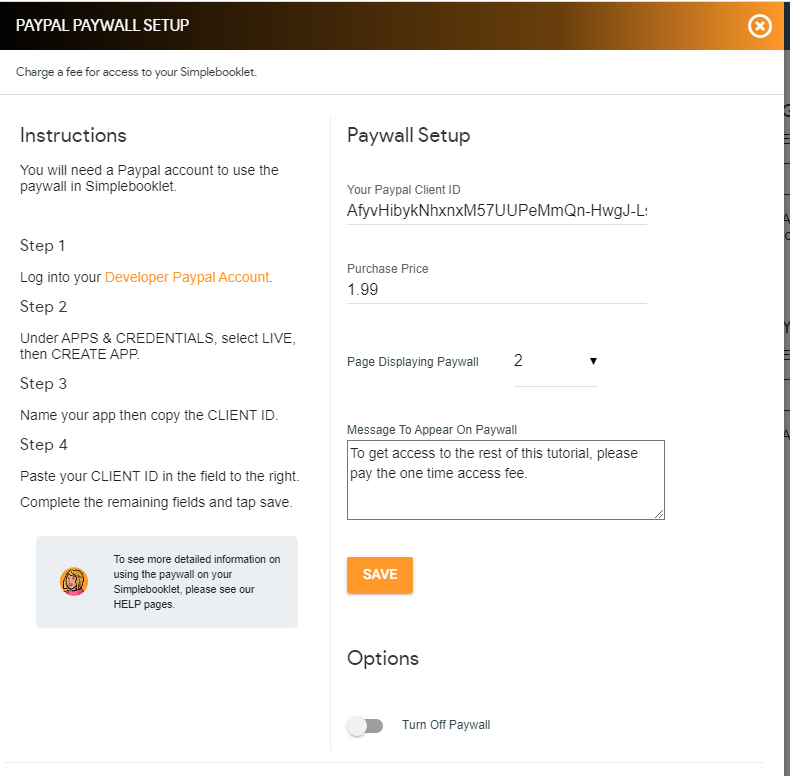 Step one, you will set up your paypal account so it can handle the payment processing.
Log into your Developer Paypal Account (it uses the same login credentials as your paypal account).
Paypal will open in the APPS & CREDENTIALS section.
You are now going to create a paypal app.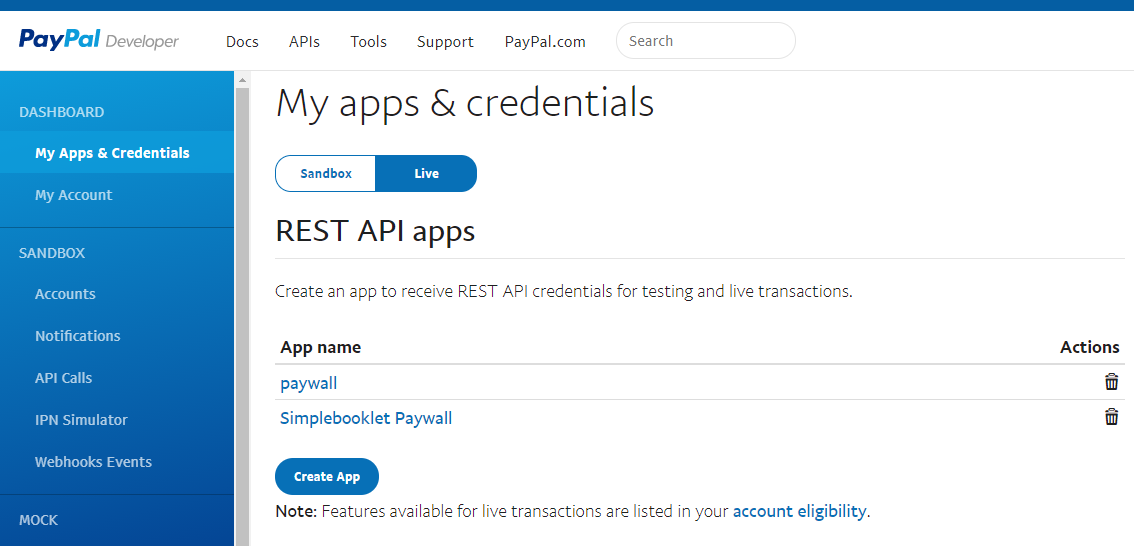 Select the LIVE button, then tap the blue CREATE APP button.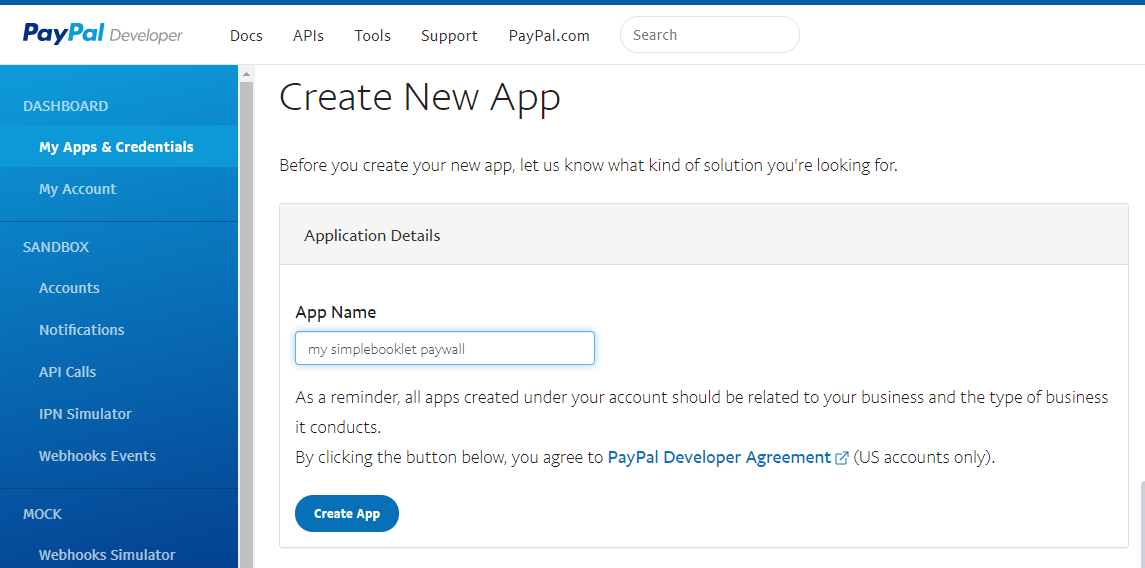 In the Create New App page, give your app a name that you will easily recognize.
Then tap Create App.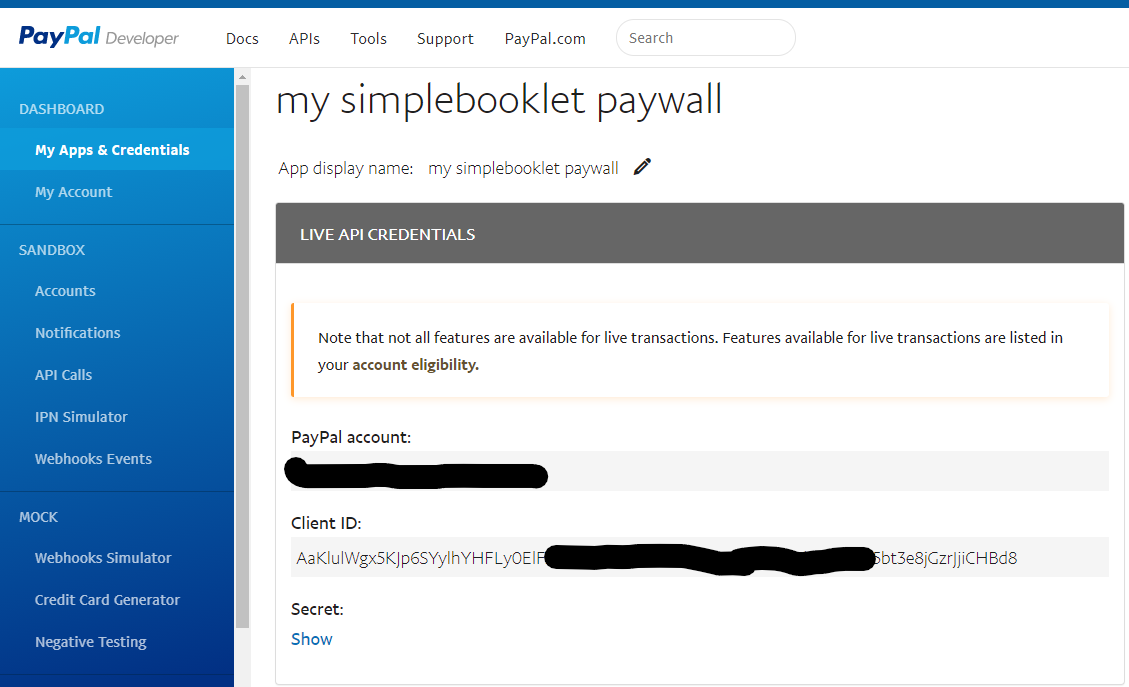 Now copy the Client ID that is displayed in your new app.
Go back to your simplebooklet account and paste the ID into the field on the paywall setup.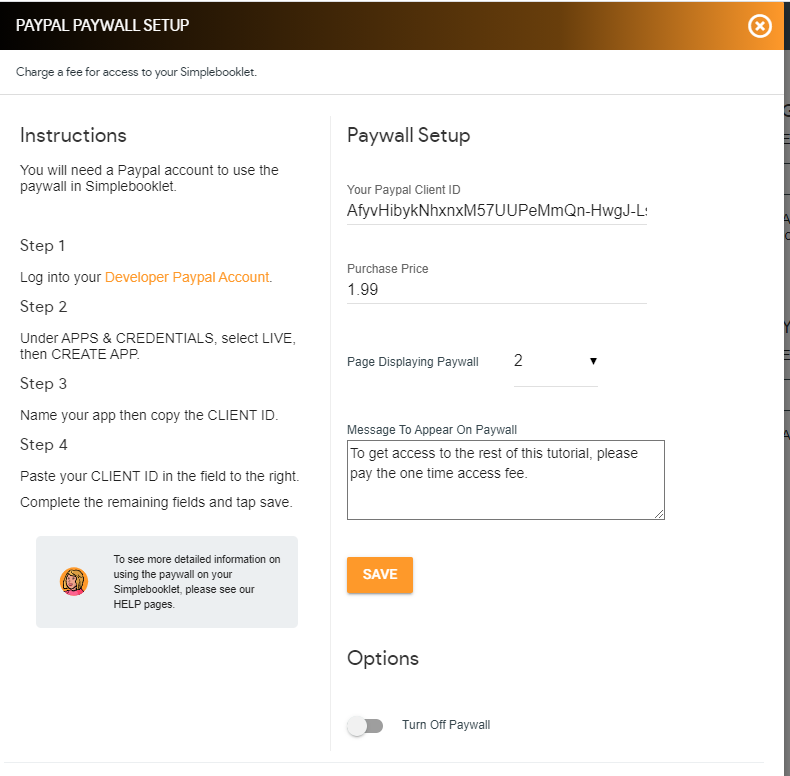 You can use the same CLIENT ID on multiple paywalls on multiple booklets.
Add in the price you would like to charge for your booklet and select the currency that it will be displayed as. Paypal does adjust for the reader's home currency when they complete their payment.
Next, select which page you want the paywall to appear on. The select menu will show you all your pages, with 1 being your cover page.
Next, enter a short message (no more than 256 characters) that will display in the paywall. This is a good place to explain to your reader what they will get with their payment.
Next, tap SAVE.
You now have a paywall in your Simplebooklet.
Options
You can turn off the paywall at anytime from the paywall configuration popup. Simply open it from the PUBLISH tab again and toggle the turn off paywall button.
Managing Your Paywall
You will receive email confirmations both from Simplebooklet and from Paypal on each purchase.
You will also be able to see all purchasers of your Simplebooklet from the Manage Purchases button in the PUBLISH tab.
Manage Purchases
Manage Purchases allows you to see the email address, password, and number of accesses that purchaser has had with your booklet. You can reset a purchaser's password here and cancel their access.
Setting Up Additional Paywalls for More Booklets
You can use the same client ID for multiple Simplebooklets.
You can also set multiple pricing values for each paywall you set up.
Did this answer your question?