Save For Download
Save For Download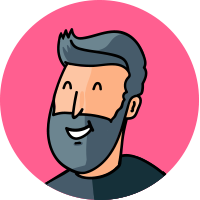 By Scott.Brownlee
updated about 1 year ago
You may want to make your simplebooklet available for a customer to read offline. We've made it possible to create a version of your booklet that you can make available as a downloadable PDF file.

First, you must create the downloadable version of your booklet. Go to the booklet presentation tab and select the SAVE icon in the top right corner.
In the menu, select SAVE AS PDF.

This will generate a PDF version of your current booklet. You can download it here to your computer immediately. The PDF will be stored in our cloud servers so it's not necessary to download the file.

You have two options for making your PDF version available to your customers.

Option 1
Add the Download to Your Navigation Layout
Open your booklet in the DESIGN tab and select LAYOUT.

Toggle the download button.

A download button will appear in the toolbar. When a customer clicks on that button, it will start a download of the PDF file.

Option 2
Add the PDF to your page using the download button.
You can add any file to your simplebooklet page using the download File button.

First, download to your computer your PDF from the Save As PDF menu.
Then go to the EDIT tab and select BUTTONS, then select DOWNLOAD FILE BUTTON.
Upload the PDF file to your simplebooklet.
Click SAVE.

A download button will appear on your booklet. You can position that download button anywhere on your page.
When a customer clicks on that button, it will trigger the download of your PDF.

Did this answer your question?