About Button
About Button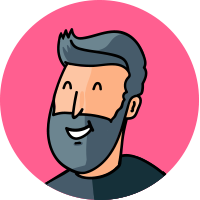 By Scott.Brownlee
updated about 1 year ago
Found on almost all websites is an About section. This displays information about you or your business. A Simplebooklet microsite also gives you the opportunity to add an About section. By default it is always on.

Where the About button appears depends on the microsite layout you've chosen.

Add About Button and Popup Content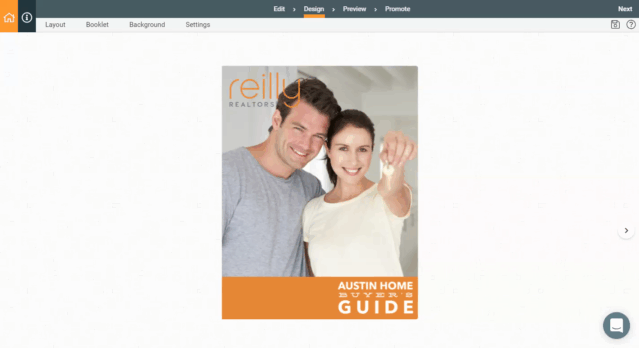 To add or update the contents in your About button, do the following:

Open your Simplebooklet in DESIGN.
Tap the NAVBAR menu.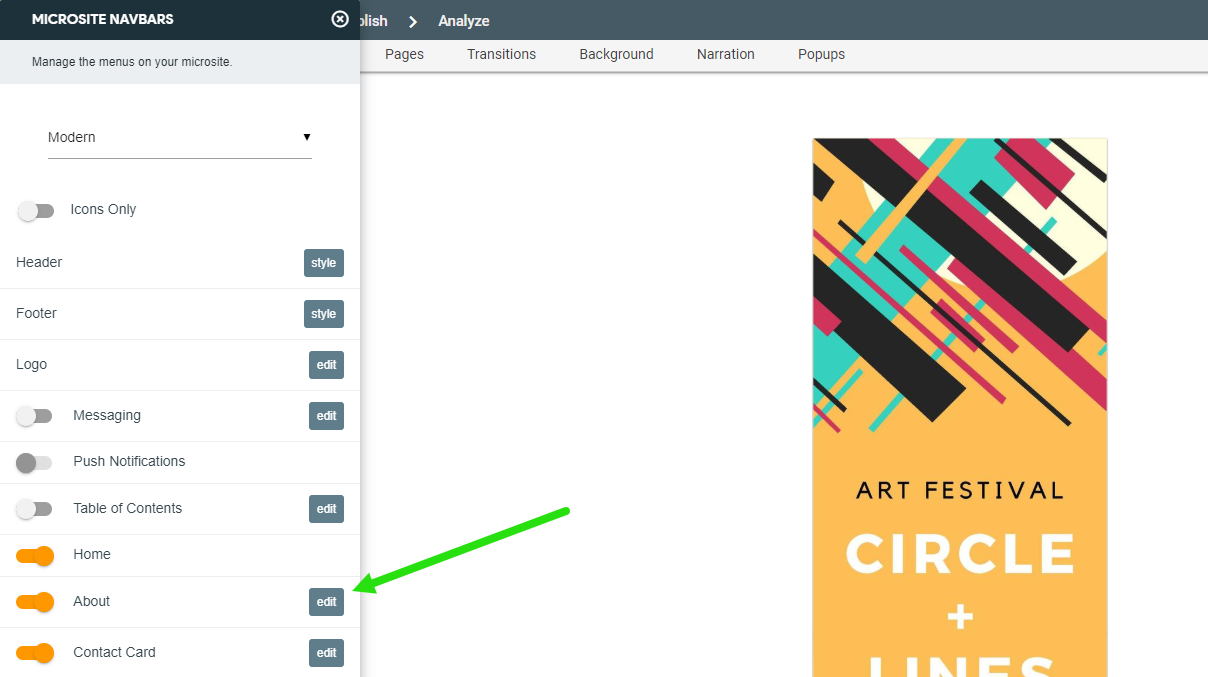 3. Find About and tap the EDIT button.
The following content will be automatically added to your Simplebooklet About popup.
Simplebooklet Title




Simplebooklet author/business name
You entered both of these when you created your Simplebooklet.
You can add to the About popup the following:
A description of your booklet/business

You can also set if your About Button appears as an icon or as the text "about". Toggle Icon only to show as an icon.
If you've added a logo, it can also appear in the About popup. Tap the logo Toggle to display your logo above your About content.
You can also turn on and off the title, author, or description by toggling the switch.
What It Looks like
Here is an example of an About Button with it's popup.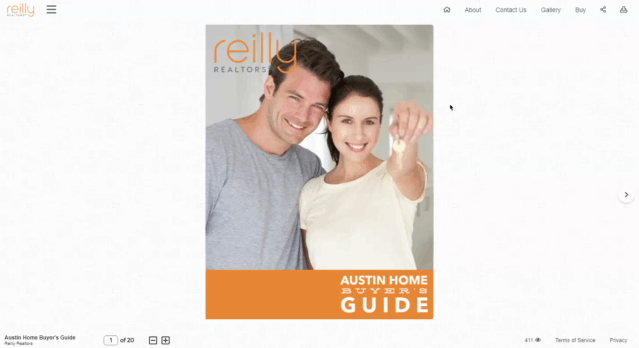 The About button appears by default in all microsite layouts.
Did this answer your question?