Title and Business Name
Title and Business Name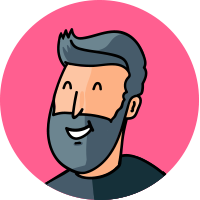 By Scott.Brownlee
updated about 1 year ago
You can add the title of your Simplebooklet and business name to your microsite in order to maximise brand exposure.
Default: On

Your microsite can display the Title and author/business name of your Simplebooklet.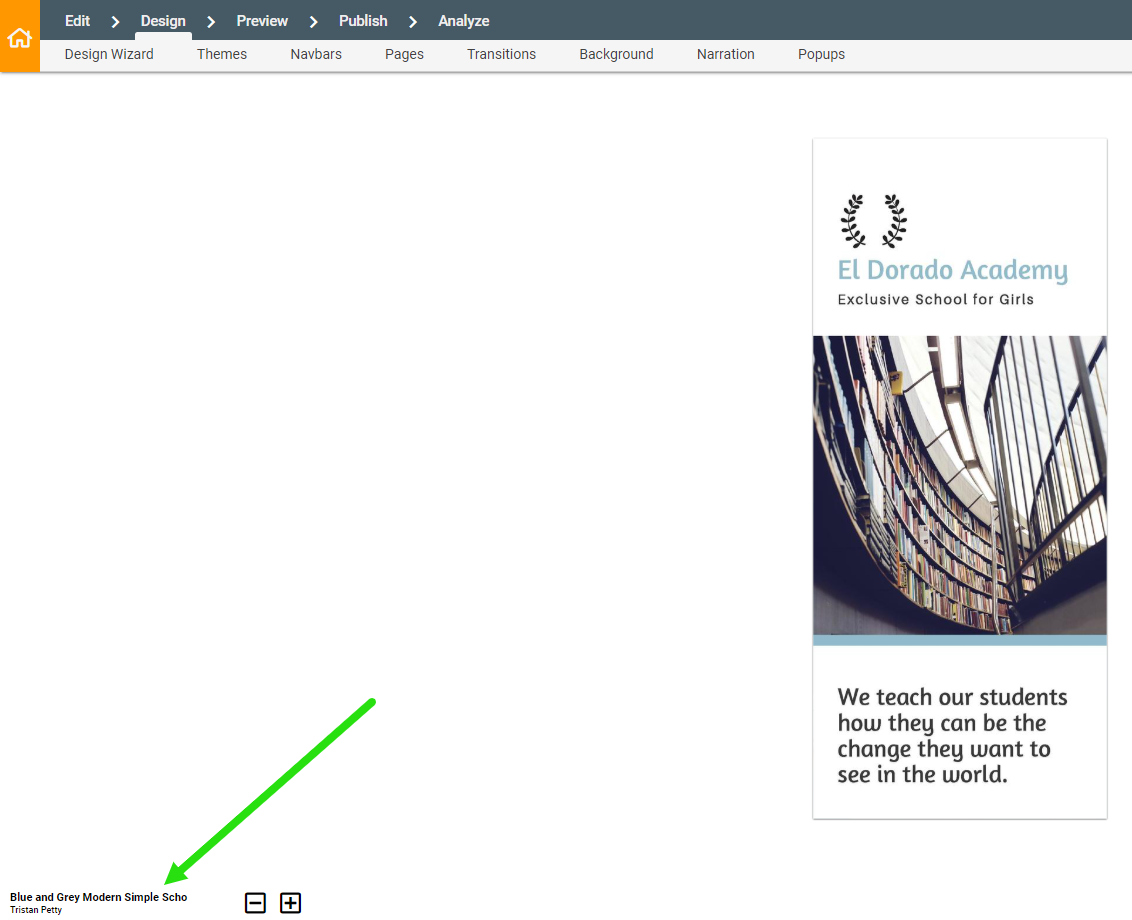 Where it is displayed depends on the microsite layout you've chosen.

You can update the title and author name by:
Go to the DESIGN tab.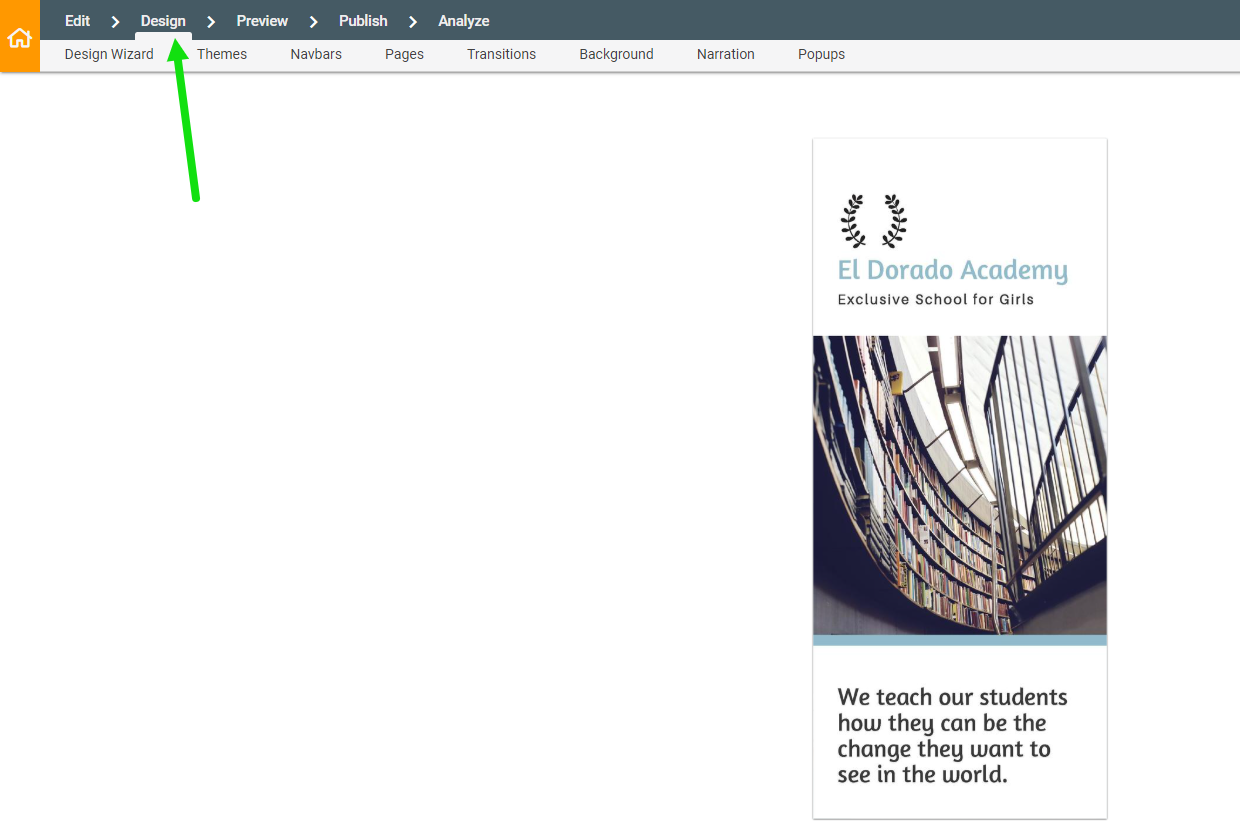 Go to the NAVBARS subtab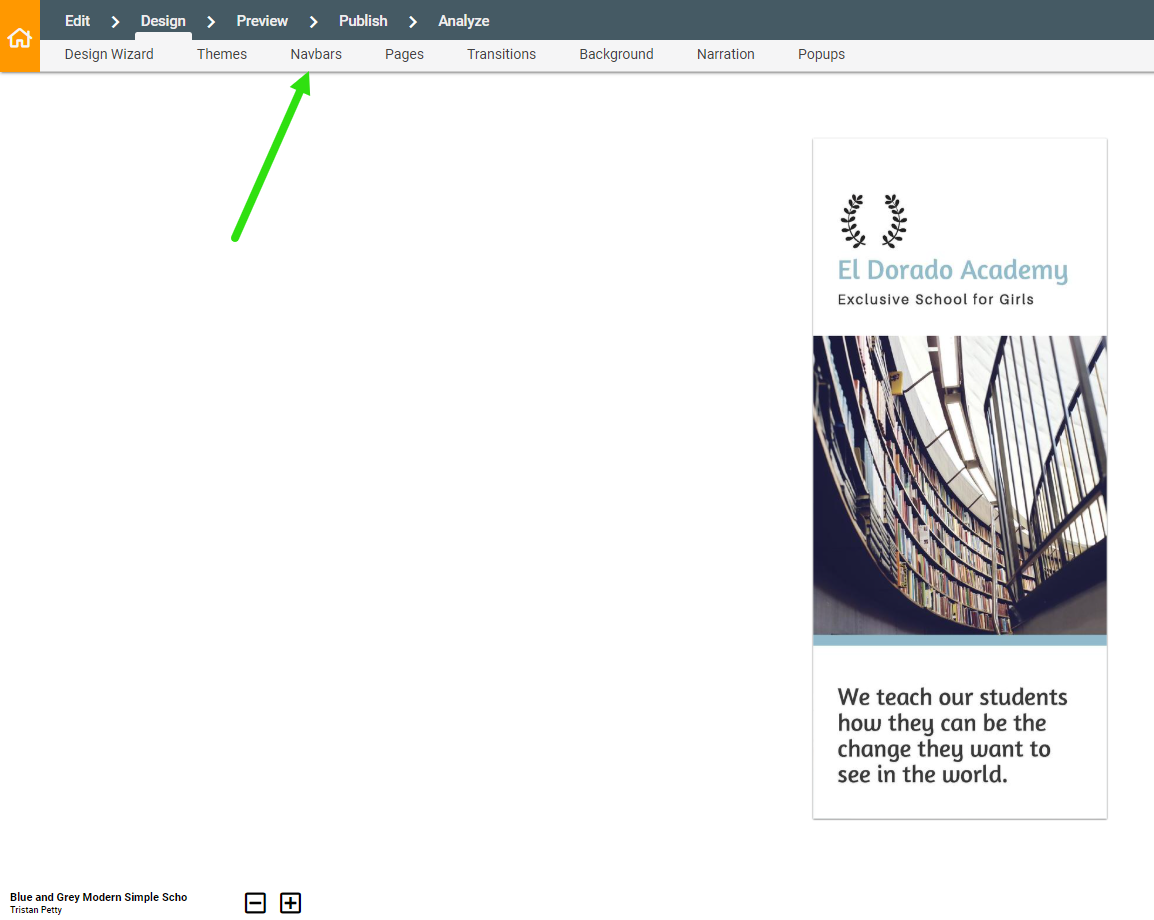 Go to the ABOUT section in the lefthand toolbar and click EDIT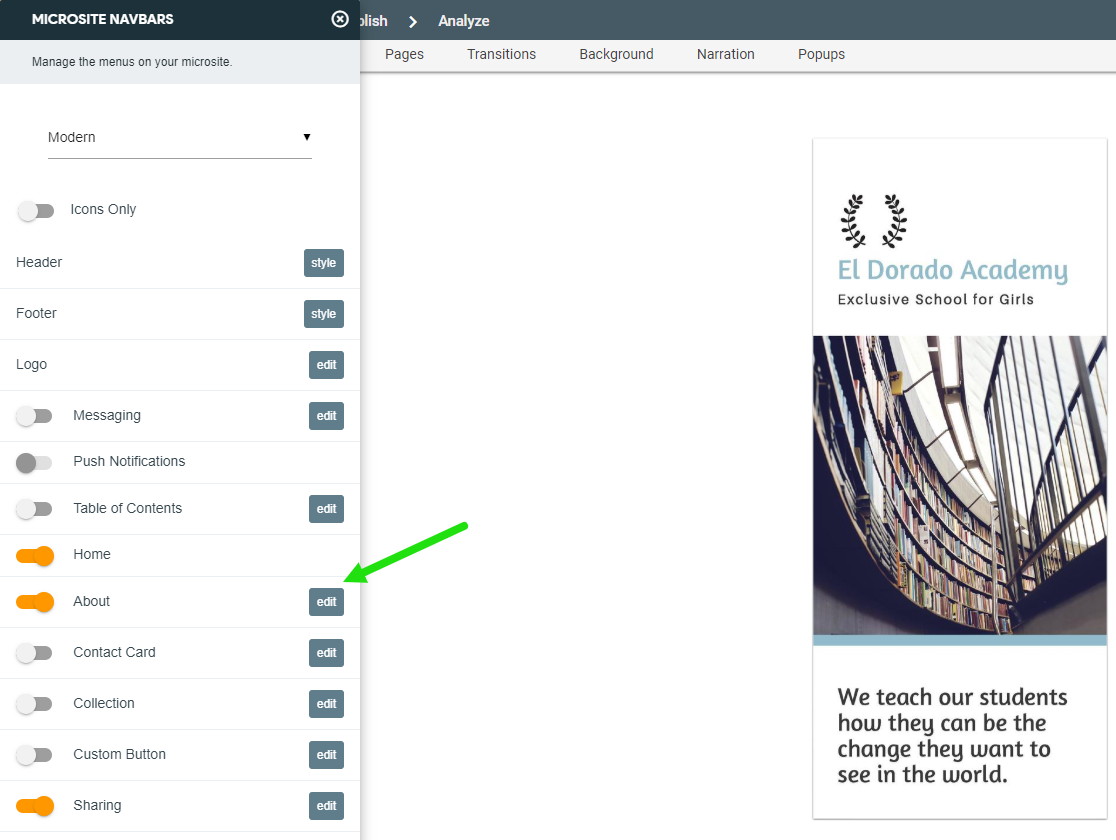 From here, you will be able to edit the section that appears in the bottom left.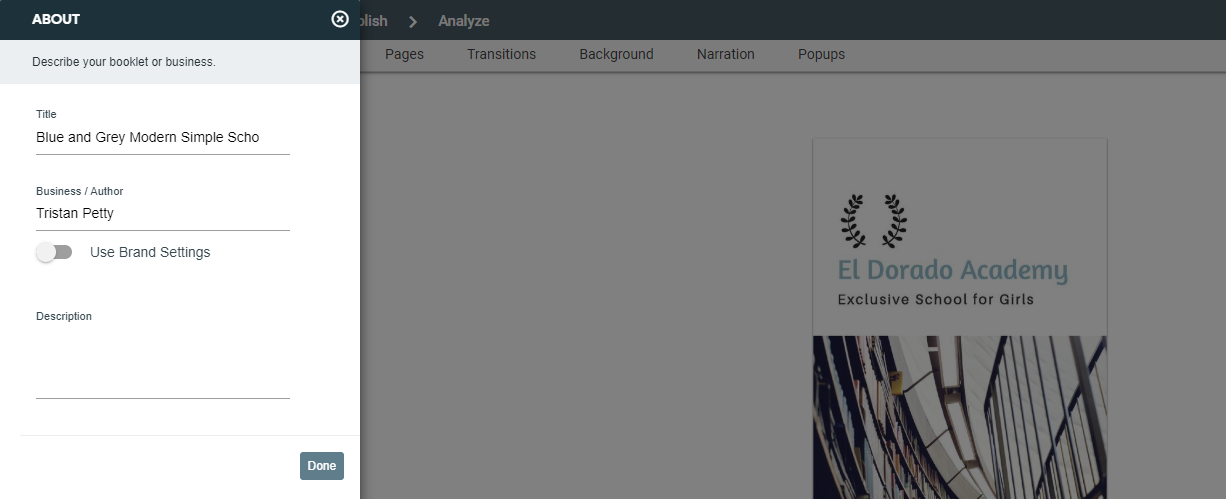 Did this answer your question?