Terms of Service and Privacy
Terms of Service and Privacy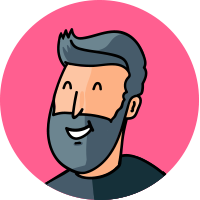 By Scott.Brownlee
updated about 1 year ago
You can have a terms of service and privacy statement for your microsite. You can use our generic TOS and Privacy or link to your own. It makes sure your content and site meets international online laws.
Default: On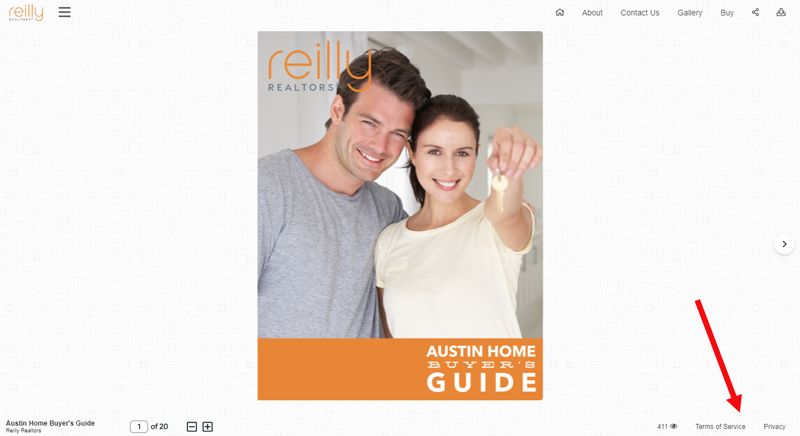 Add Terms of Service and Privacy Statement

To add your TOS and Privacy statement do the following:

1. Go to the DESIGN tab.
2. Tap the NAVBAR menu.
3. Find the TOS and Privacy menu and tap EDIT.

The slideout menu will appear.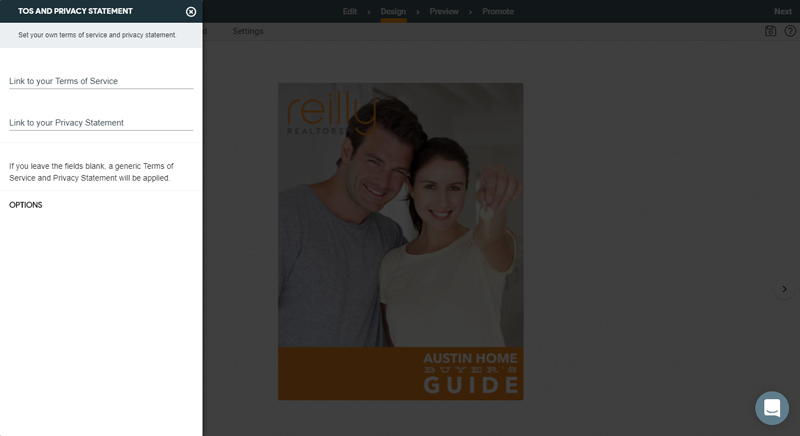 You can use our default TOS and Privacy statement or add in the hyperlink to your own business statements.
Did this answer your question?