Add a Simplebooklet To Your Wix Webpage
Add a Simplebooklet To Your Wix Webpage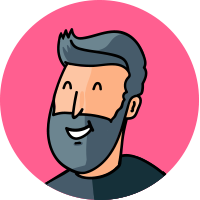 By Scott.Brownlee
updated 9 days ago
You can add multiple simplebooklets to your WIX website. We've created a WIX app marketplace integration to make this simple.
To connect simplebooklet to your WIX website, first tap the App Marketplace icon in the left-hand column.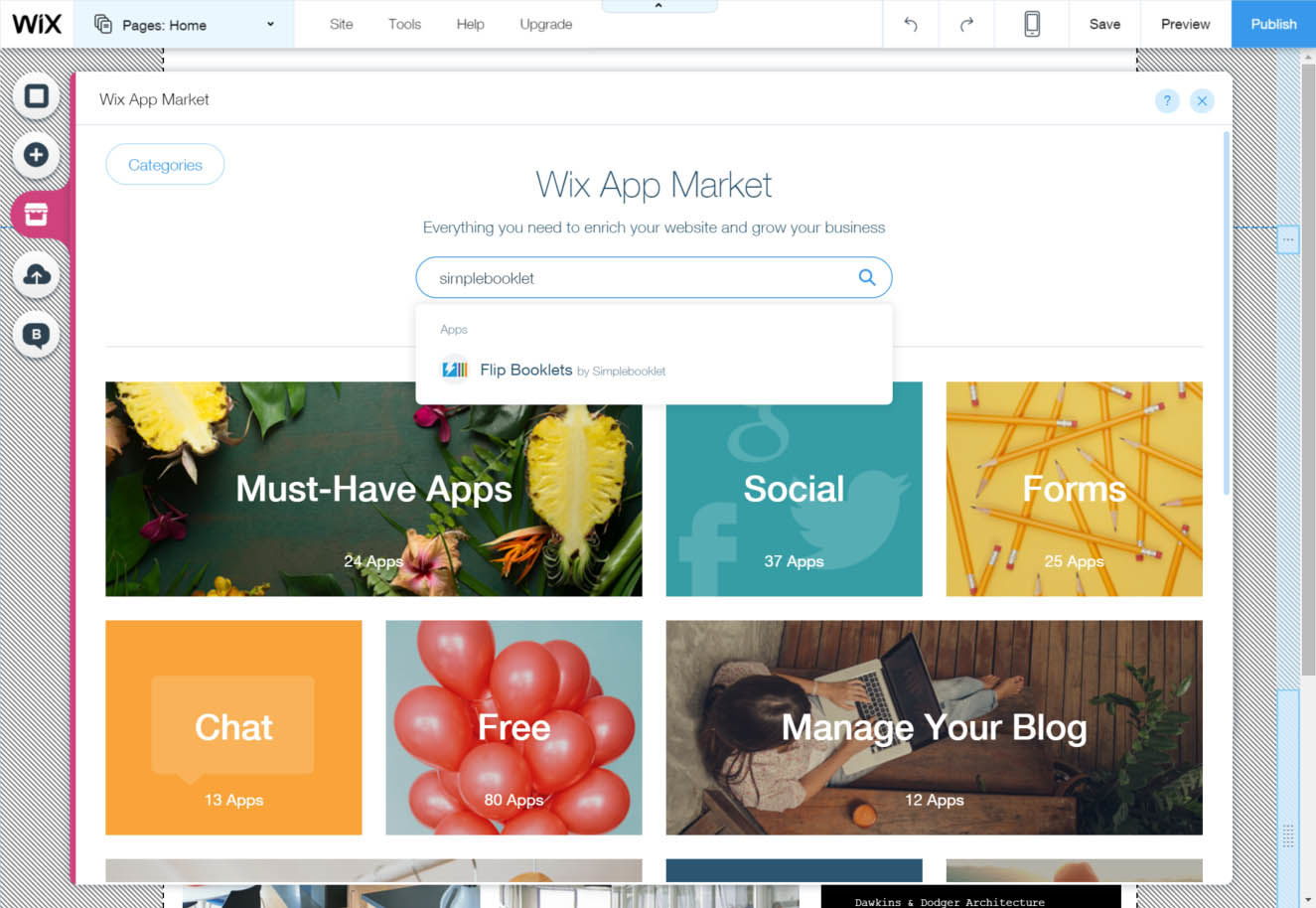 Search for simplebooklet and select it in your search results.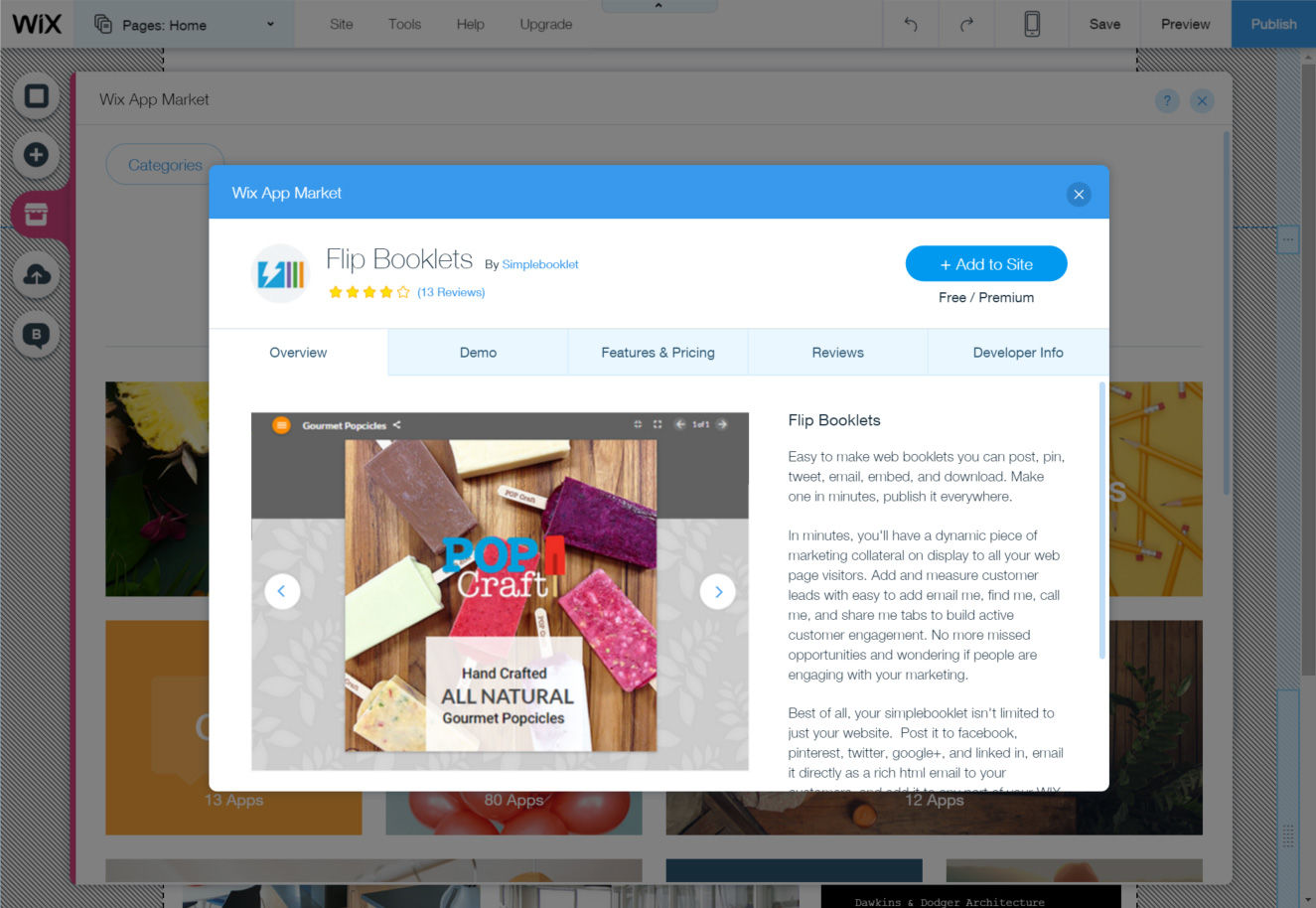 Tap the ADD TO SITE button in the top right corner. This will add the simplebooklet wix container to your page.
You can move this container to any location on your page.
You can also resize this container to best fit your simplebooklet. As you resize the width of the simplebooklet wix container, the simplebooklet will expand to fill the space. You may need to drag the container longer to ensure the bottom of your simplebooklet isn't hidden below the container.
Once you see the container on your page, Tap SETTINGS to access the simplebooklet builder.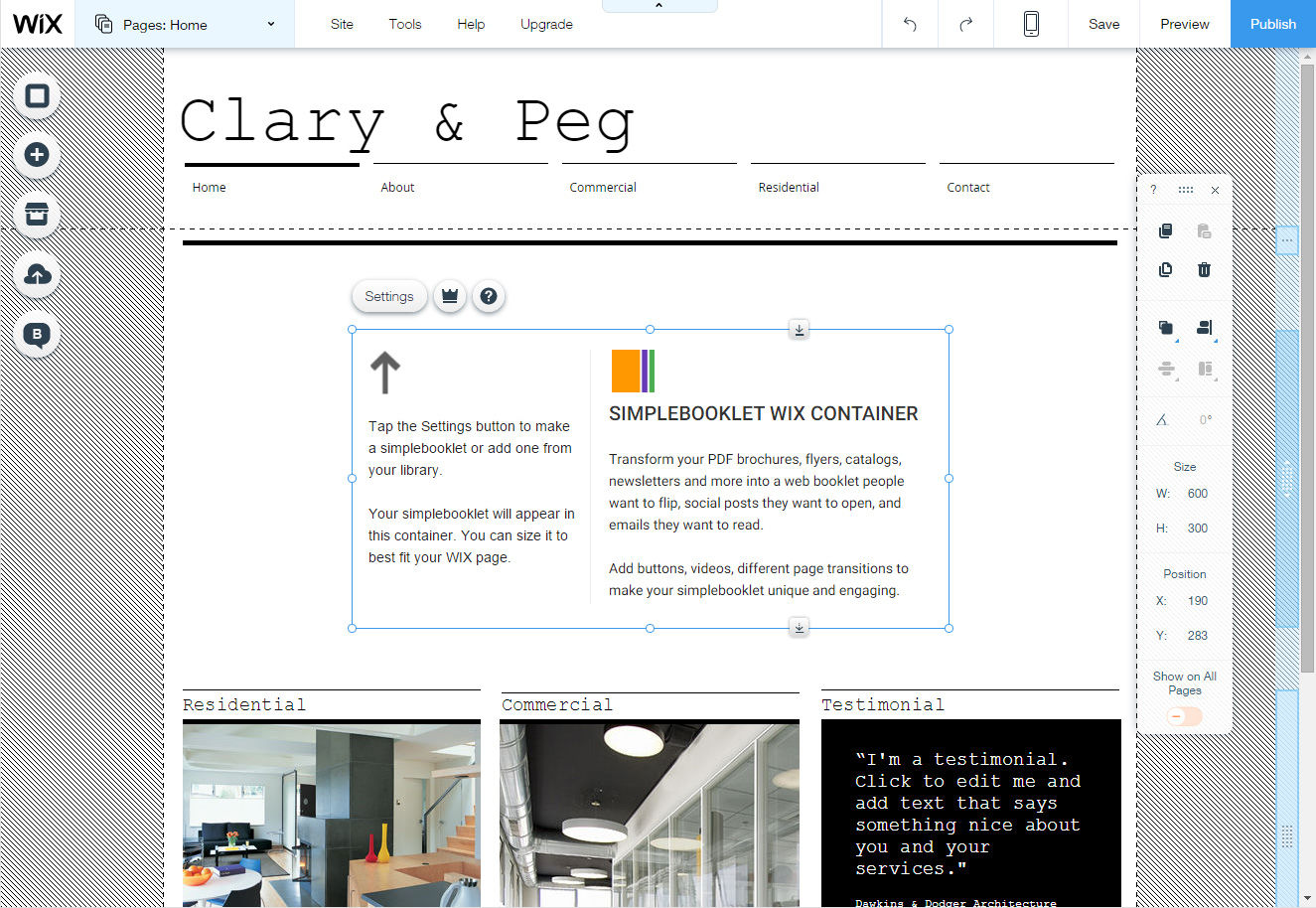 You will need to sign up for a simplebooklet account or log in with your existing account.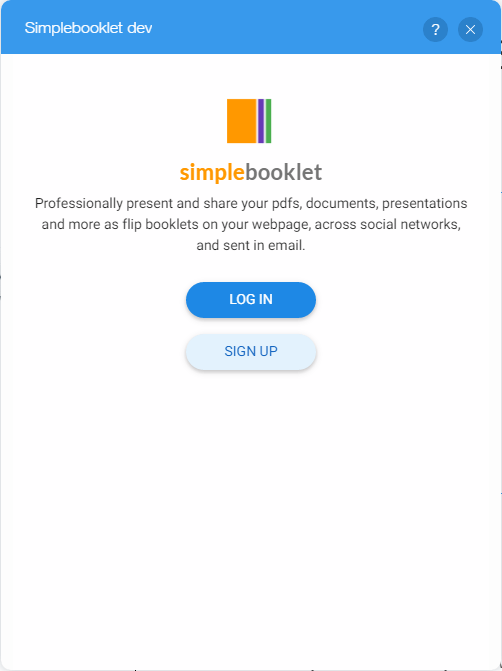 If you are using a free simplebooklet account, you will have advertising placed within your pages. You can remove this by upgrading to a premium account.
Sign Up
Create an account on simplebooklet for free to start making a simplebooklet.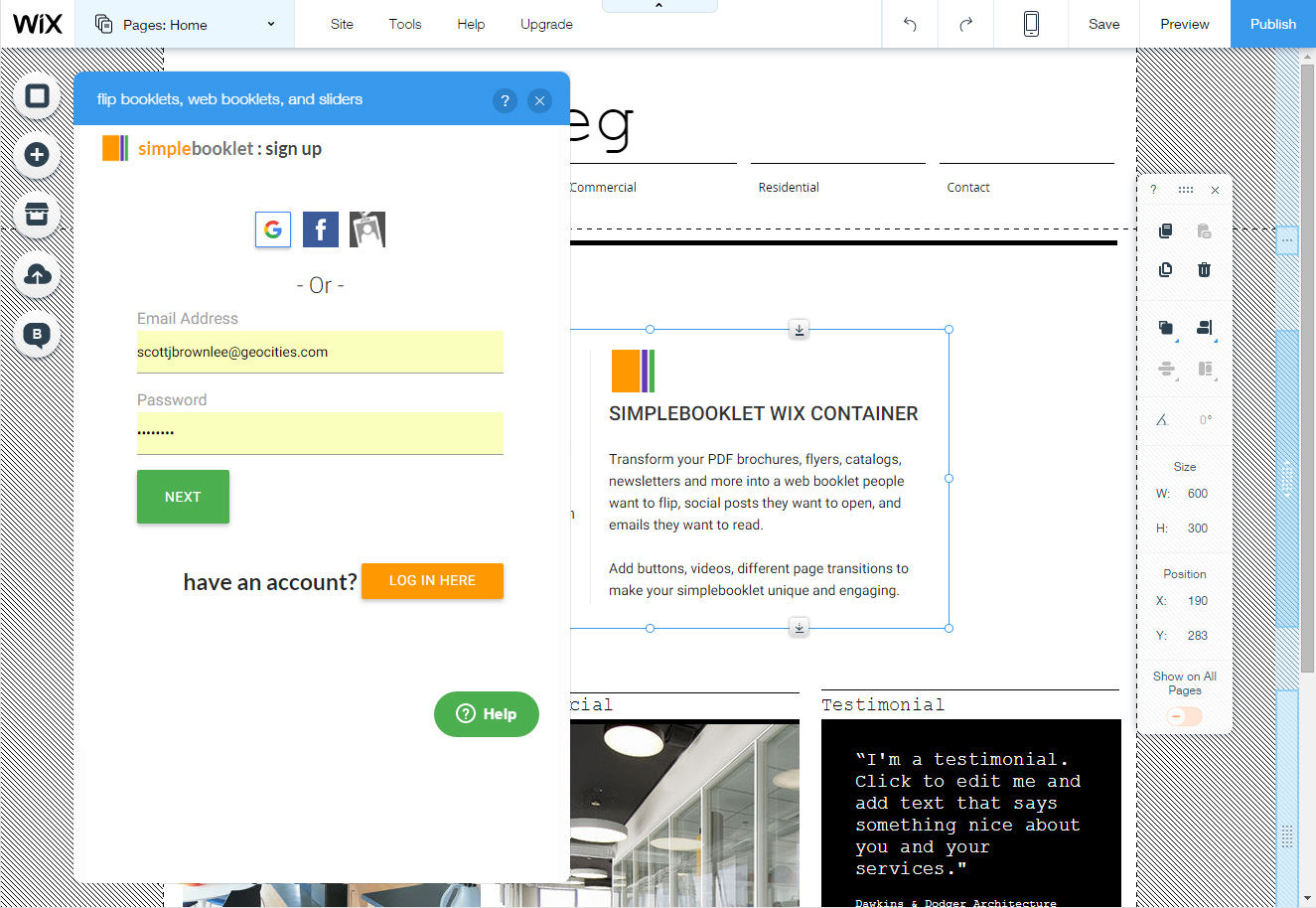 You can use an existing login from google, microsoft, or facebook to create your account or enter an email and password to create your account.
Log In
If you already have an account on simplebooklet, just tap the login button and enter your credentials.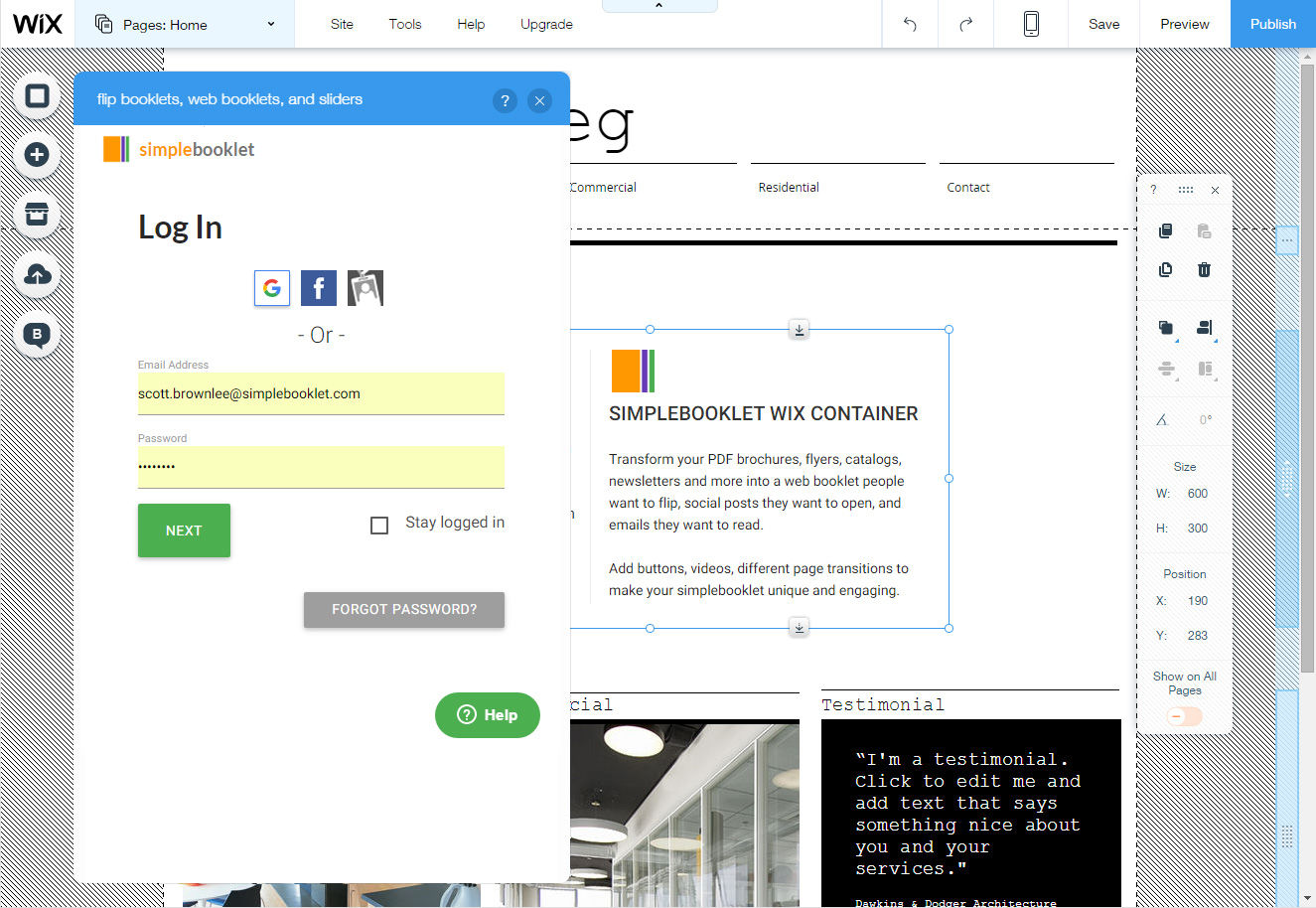 Making a Simplebooklet
You will now be in the simplebooklet WIX app. This gives you two options:
Upload a file (PDF, PPT, Doc, Google Slide)
Start with a blank simplebooklet
Uploading a file
To transform your file, upload your file file using the ORANGE button, then add a title and business name for your simplebooklet (this is used for SEO of your web booklet).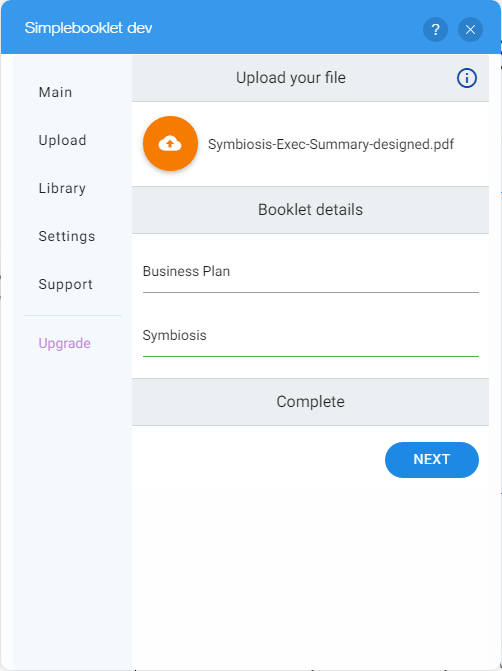 Free accounts can upload PDF file types.
Premium and PRO accounts can upload PDF, Doc, PPT, xls, pages, numbers, keynote, txt, and google docs.
Then tap CONVERT.
Next, select how many folds your simplebooklet will have. This should be left blank if you don't have any folds. If you are uploading a PDF like a trifold brochure or a catalog where two or three pages are on the same pdf page, you will want to add a page fold.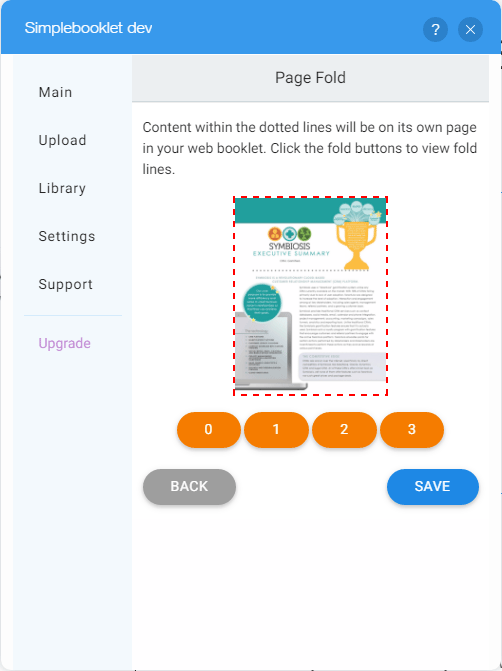 Next, select what type of page flip transition you want for you simplebooklet. Use the settings option to customize even more of your simplebooklet.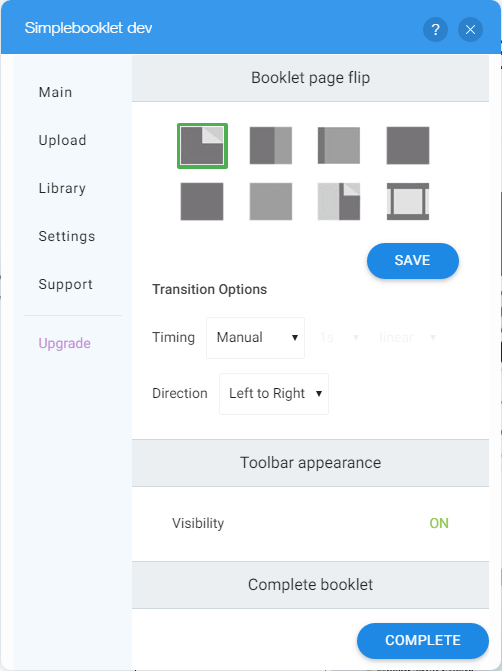 You can also select to show or hide the toolbar for your simplebooklet.
When you finish this step, you simplebooklet will be added to your WIX page.
You can then place it anywhere on your page by dragging and dropping the container.
You can also resize the container to best display your simplebooklet.
Transforming a PDF that is a Trifold or Fourfold Brochure
If you have a PDF that is a multifolded brochure, you can choose the proper folds that work for your page. This will crop your brochure and put each panel onto it's own specific page.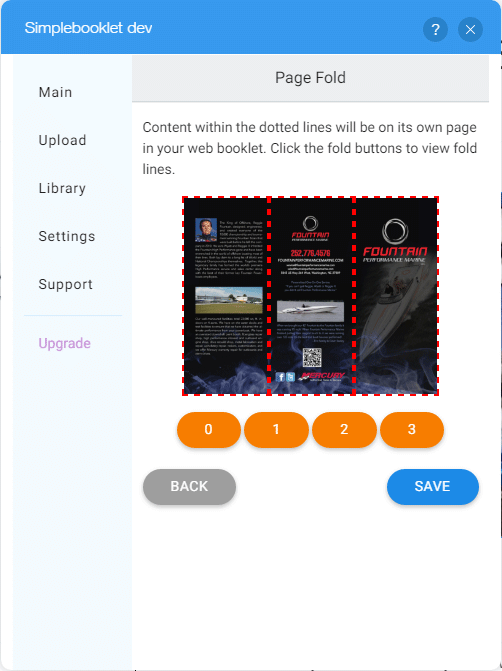 Library
All simplebooklets you have created appear in your library or in the settings tool of the plugin. Select library and then you can add any of your existing booklets to your page.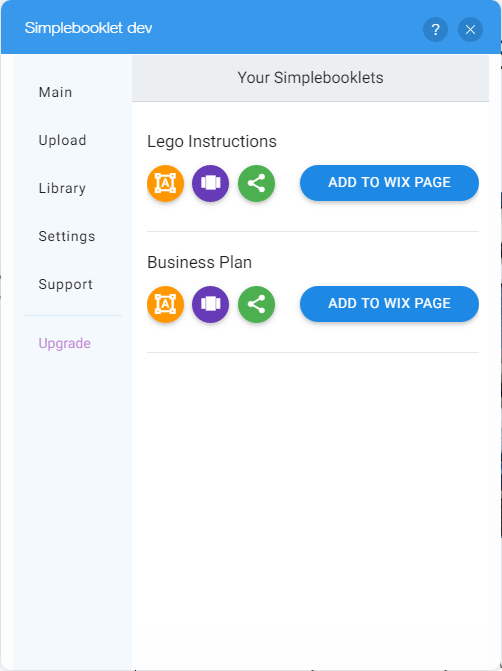 Delete Simplebooklet
You can delete any simplebooklet from your WIX page by selecting the simplebooklet container box, then clicking on the delete button in the WIX toolbar.
Did this answer your question?