Preview Tab
Preview Tab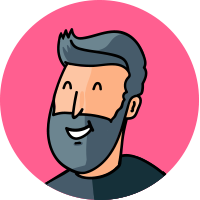 By Scott.Brownlee
updated over 1 year ago
Preview lets you take a look at what your Simplebooklet will look like in desktop view for your customers. It's a good way to get a sense of how all of the features and interactive elements you've added to your Simplebooklet will work. You'll also be able to experience any of the custom design features you applied from the Design tab.
You can access the Preview tab from the EDIT, DESIGN, or PUBLISH tabs. Tap the PREVIEW tab.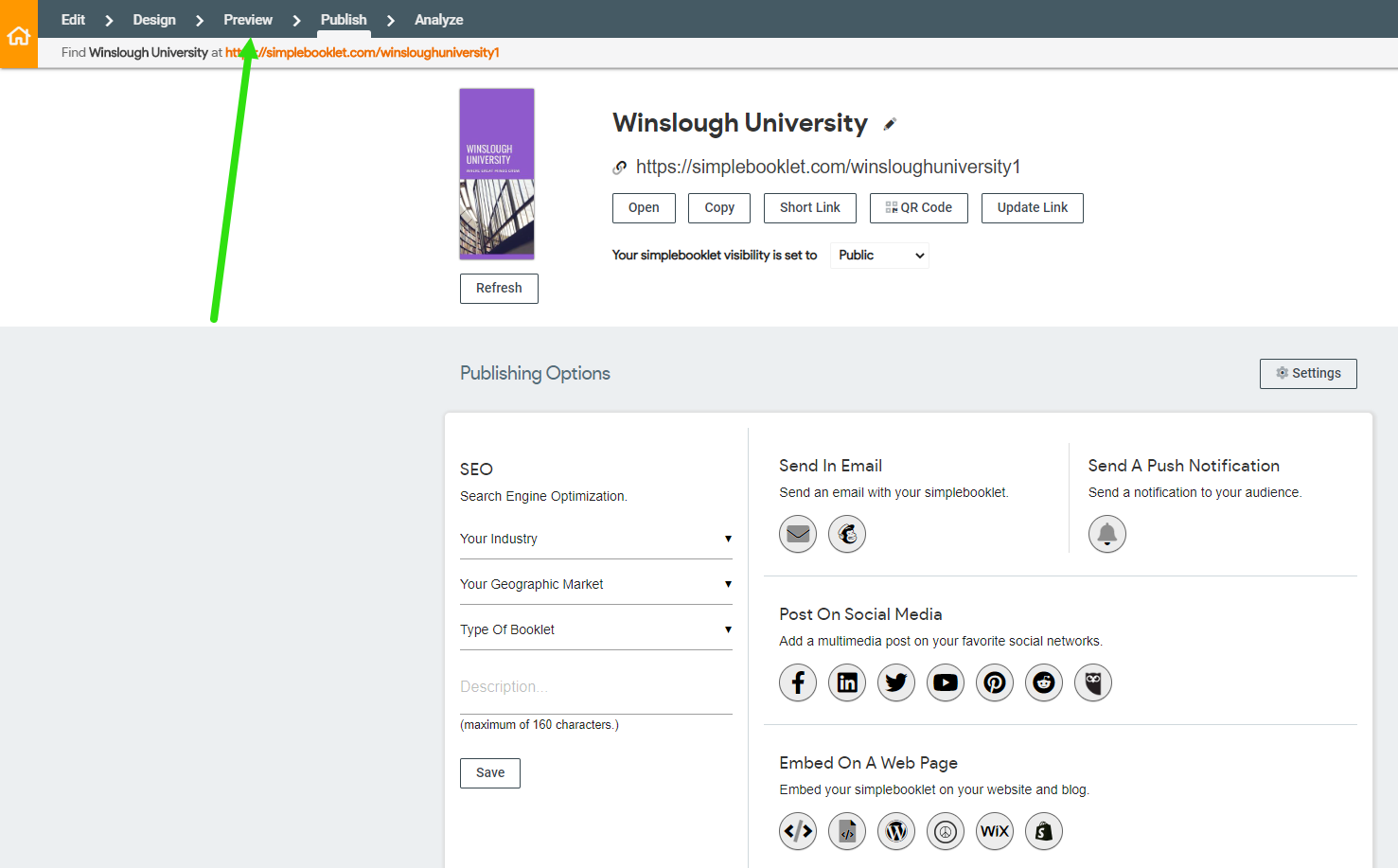 You can experience the booklet just as your customer will.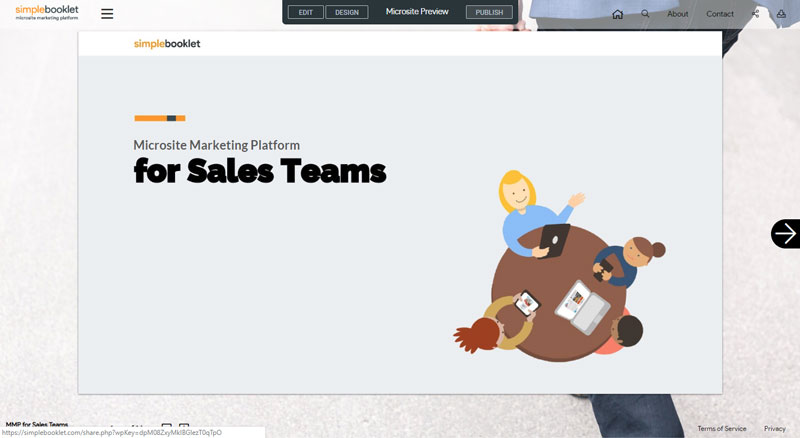 Along the top of the preview tab, you will be able to navigate back to any of the edit and design tools or continue on to the Publish tools.



Did this answer your question?