Image File Types
Image File Types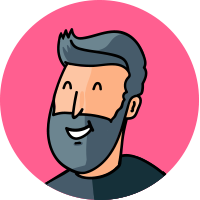 By Scott.Brownlee
updated over 1 year ago
You can upload PNG, JPG, GIF, GIF Animations, and SVG image files. Once added to your page, you can use the content tools to edit/style and resize the image.
To upload an image, go to the EDIT tab and click IMAGE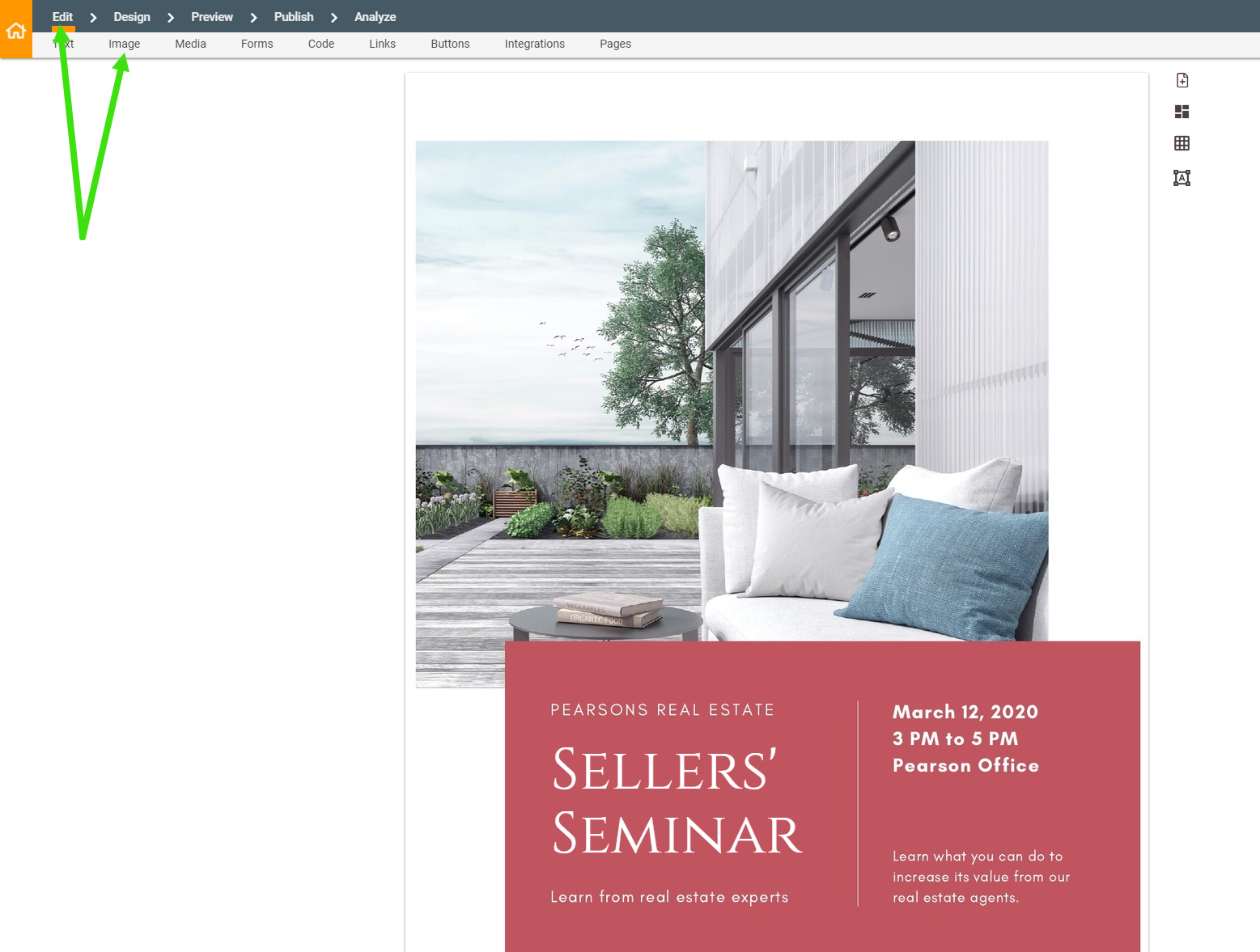 This will open a pop-up window, click UPLOAD IMAGE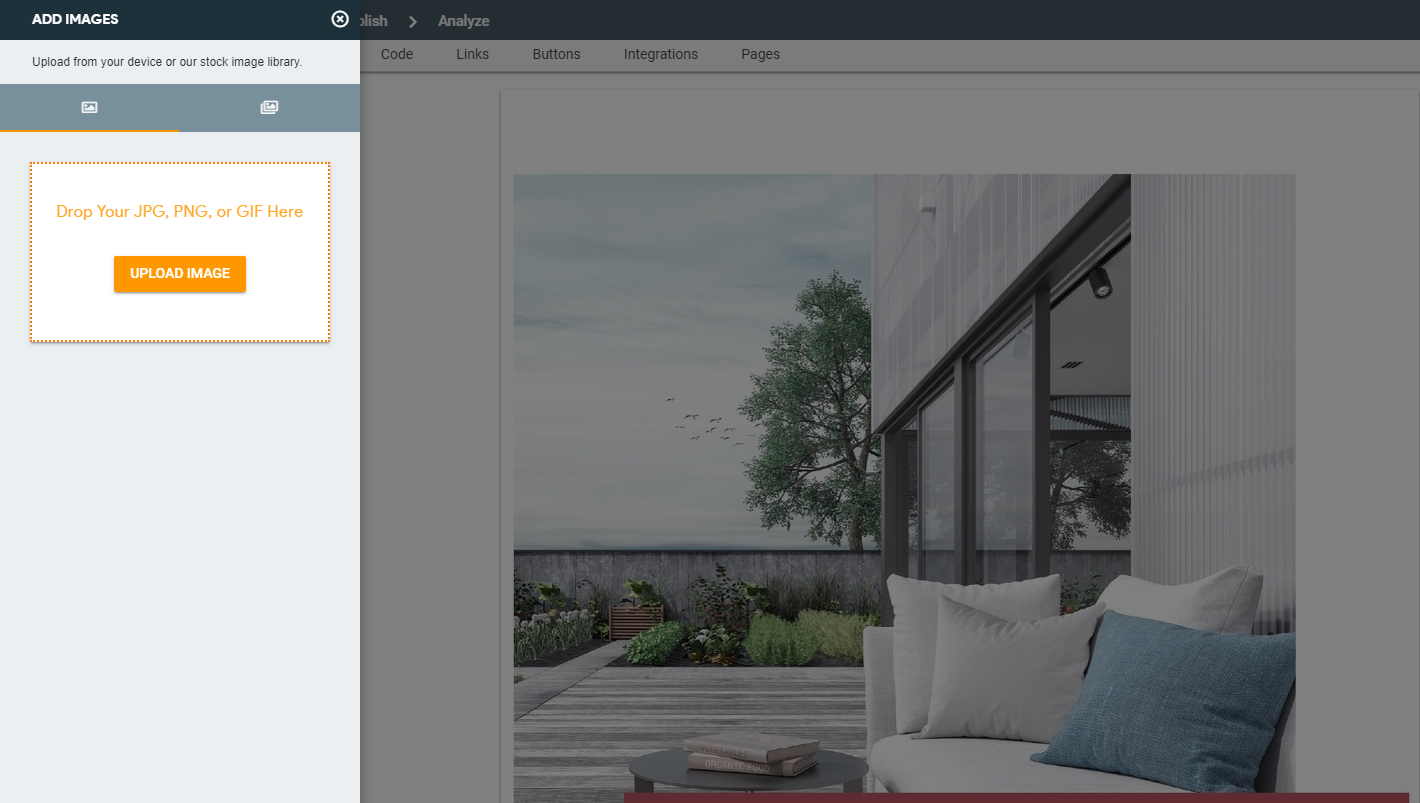 From here locate the desired picture to upload and click OPEN
Did this answer your question?