Add Video
Add Video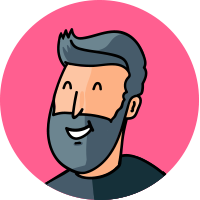 By Scott.Brownlee
updated 2 months ago
You can add videos to your simplebooklet pages from any online video service you want. You simply need the URL where that video is stored online (youtube, vimeo, google drive, etc...) The videos can be displayed embedded in your booklet page or launched from a button to a fullscreen view.

Embedding a Video

To embed a video, go to the EDIT tab and select MEDIA > VIDEO.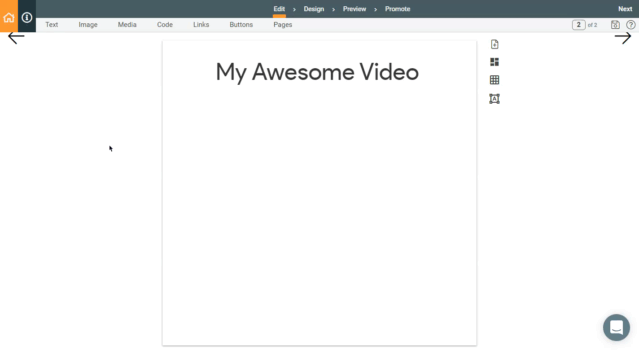 You'll see a new window that asks for you to paste in the URL of where your video is located. They typically look something like this (https://www.youtube.com/watch?v=4jrlbfSslfA).

Tap the save button.

The video will appear on your page.

You can resize the video to any dimension you want. When you resize beyond it's aspect ratio, you will see the black bars either vertically or horizontally.

Depending on the service you want to use, you may want to adjust the embed settings on that service to add or remove buttons from the actual video player.

Video Fullscreen Button

You can also place a video button on your page, which will launch a fullscreen display of the video. This is great for brochures where you want the full effect of the video but not to interfere with the layout of the brochure itself.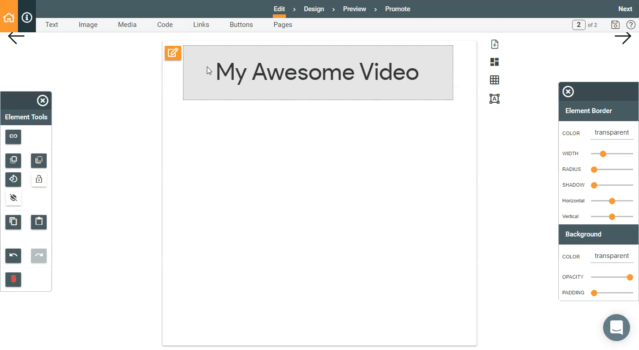 To add a video button, go to the EDIT tab and select BUTTON > VIDEO BUTTON.

Paste in the URL to the video you want to display. Then tap SAVE.

The button will appear in the center of your page. Select it and drag it to any location on your page.

Open your booklet in PREVIEW to see the video button work and display your video in the full browser window.

Updating your Video Button

You can update the video associated with your button by opening your booklet in the EDIT tab, then double tapping the video button.

This will open the entry field for adding the URL. You can paste in a new video URL to replace the existing video.

Deleting a Video

You can remove any video by selecting the video or video button in the EDIT tab, then either tap the delete key on your keyboard or the trash can in the left hand toolbar.

Did this answer your question?