Links
Links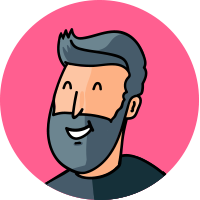 By Scott.Brownlee
updated about 1 year ago
You can make any element on your page a clickable link. You can also add link hotspots which can cover a specific part of your page or elements on your page. We have these two methods because each one is effective in specific situations.
Important: Links will not appear in the EDIT or DESIGN tabs, to view how your link functions, go to the PREVIEW menu or view your Simplebooklet through the link.
Link Hotspot
These are for creating a specific area on your page that you want to act as a hyperlink. The link hotspot can cover just a small area on an existing element or cover multiple elements. You can resize it to any dimension you want. This can be used to display collections of things or themes.
https://docs.simplebooklet.com/article/152-link-hotspot


Link Element
Each element (images, text boxes, shapes, etc...) can be a link. This makes the entire element a clickable area. This is more used to refer to a particular product or idea.
Did this answer your question?