Custom Domains
Custom Domains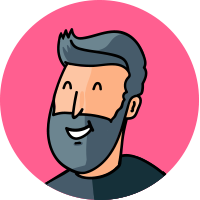 By Scott.Brownlee
updated 2 months ago
In simplebooklet, you can use your own domain with your simplebooklet and not worry about hosting them on your own server. This is because simplebooklet is a fully hosted service so we take care of hosting all of your booklets and galleries. As simplebooklet hosts your booklets, you can't download them for use somewhere else.

A custom domain masks the https://simplebooklet.com/ web address of your booklet with your own custom domain such as http://view.mycompany.com/

You can add as many custom domains as you like and point them to your account, specific galleries, and specific simplebooklets.

You can apply a custom domain to a booklet, a gallery, or your account in general.

The most important thing to know for your custom domain is the following:

Host/Host Name - this is what will appear at the front of your domain name (i.e. www or booklet or new)
Points To - simplebooklet.com - This is where the customer will be directed instead of your current website
TTL - Time To Live - How quickly the DNS server will tell all the other DNS servers about this redirect

You will need an existing domain name to set this up. If you're registering a domain for the first time, go with one that supports SSL.


Create a custom CNAME record
Go to your DNS provider's website (e.g.
GoDaddy
or
Cloudflare
).
Create a CNAME ('canonical name') record for your custom domain.
Point it at simplebooklet's host domain: simplebooklet.com
You may have to wait 24 hours for your new CNAME to propogate around the web, but usually it happens much faster.
Register your Domain to your simplebooklet account
tap the ADD button on your simplebooklet dashboard.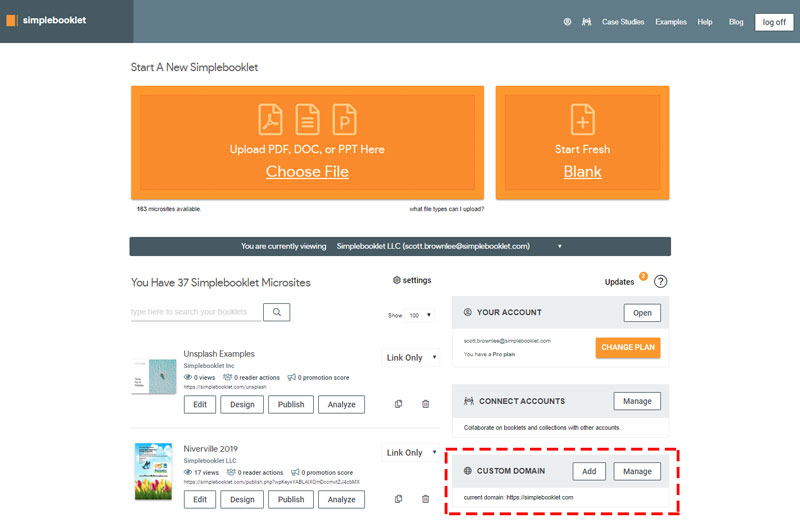 Enter your domain in Step 2 and click Submit.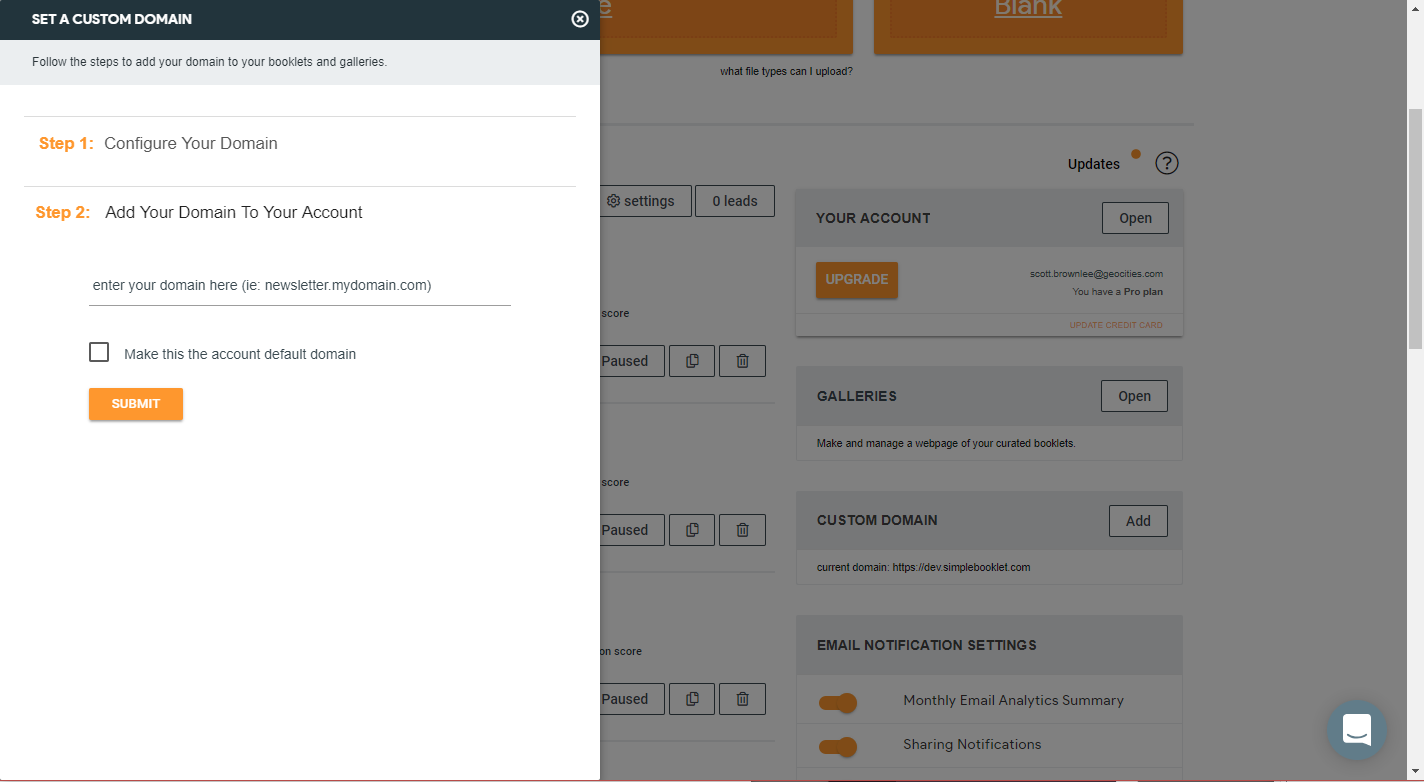 If your CNAME is being propogated properly around the web, you will see a success message. If not, you will need to verify that your CNAME record is set up properly or wait a little longer for the CNAME to be propogated.
Did this answer your question?