Converting a File (PDF, Doc, Slide, Keynote, PPT) into a Simplebooklet Microsite
Converting a File (PDF, Doc, Slide, Keynote, PPT) into a Simplebooklet Microsite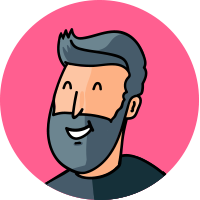 By Scott.Brownlee
updated about 1 year ago
Simplebooklet can convert a large number of different files into page flipping, digital booklets.
These include:

PDF, PPT, PPTX, PPTM, PPS, DOC, DOCX, DOCM, Pages, Key, XLS, XLSM, XLSX, Numbers, TXT, and EPS files.

You cannot upload microsoft publisher or indesign files at this time.

To start your upload, tap the Choose File button on your Simplebooklet dashboard or drag your file onto the Orange Choose File.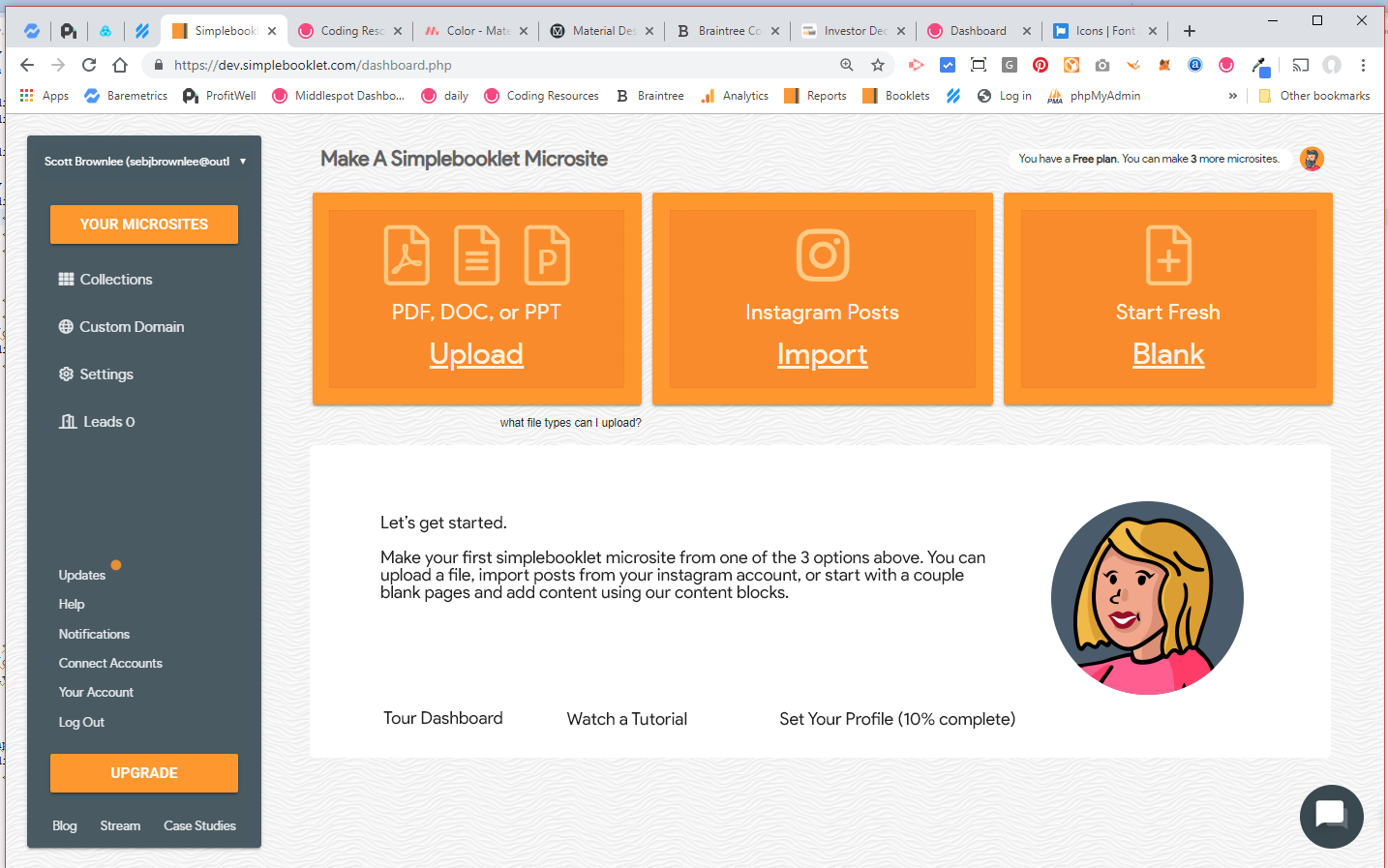 Your file will upload into the Simplebooklet convert engine.


PDF File Conversion
Your file will go through multiple steps before it is successfully converted into a Simplebooklet. PDF files are often generated from another authoring program first and therefore can have a number of unique hidden characteristics. Therefore our conversion engine offers you a number of options to select to get the best result. If you don't get the best result the first time through, just delete your Simplebooklet and try again with some of the other options. Or try converting the original version (word docx file for example) instead of the PDF version.
Optimize Conversion
The optimize conversion screen helps you customize the way our conversion engine deals with your file.
Title of Booklet (required)
Add a title for your booklet that will be used in email, social networks, and in the card related to your booklet. This title should be no more than 32 characters long.
Author of Booklet
You can add your name or the name of your business. This is optional.
Page Folds
If your file has multiple pages on a single page (often found on PDFs that are designed for printing, where two or three page panels are on a single digital page - such as trifold brochures), you can define the page crop zones. This will crop your file pages into separate pages in your simplebooklet. This doesn't affect the presentation of your booklet page transitions.
Page Clarity
You can help our conversion engine generate the sharpest results by selecting in the pulldown menu if your PDF has more text or more photos. The "PDF has more photos" will focus on making the images clearer and less digitized. The "PDF has more text" will make sure your text is sharp and easy to read.
Page Width
The conversion engine will default to the pixel converted width of the file automatically. However, you can choose a custom width for your document if you have a specific width you want to fit your booklet into (used mostly for embedded only booklets). If you aren't sure, leave it as the default width. The height is automatically calculated to maintain the proper page ratio even with a custom width.
Making PDF Editable
There are two options to convert your PDF files; as editable text or as protected text. Because converting files from one format to another isn't an exact science, we've kept these two options available for you to try on your file to get the results you want. The main differences between the two conversion process are:
Protect My Text From Being Edited
Your pages are saved as PNG or JPG images into the background of your new Simplebooklet. You can't edit the page content but your booklet may load faster and due to some PDF files, it may do a better job at maintaining fonts and layouts.
I Want To Edit My PDF
This is our new process which attempts to extract the images and text of your PDFs into separate, editable elements. This can maintain your working hyperlinks and allow you to edit the text and images of an original PDF. However, due to the nature of how some PDFs are created, this can occasionally result in font family errors and layout problems. You can't do this conversion if your PDF has folds.
It doesn't hurt tor try either conversion option to see which works best for your PDF file. Delete the file that didn't produce the results you want and it wont count against your total available booklets.
Converting Other File Types
You can convert multiple filetypes beyond PDF. These include PPT, PPTX, PPTM, PPS, DOC, DOCX, DOCM, Pages, Key, XLS, XLSM, XLSX, Numbers, TXT, and EPS files.

Tap on upload file or drag your file onto the upload file button.

You will then add your title, business name, and description of your new Simplebooklet. This information can be updated at anytime from the info button in the top toolbar.

Once your file has been converted, you can edit the content by clicking on the text or image and use the PAGE CONTENT tools to update your content.


Set a Custom Link
Once your booklet is successfully converted, you can set a custom link to make it easier to market and share with customers.
Successful Conversion
When your file has been successfully converted into a Simplebooklet, you now have the option to enhance your pages content, customize the presentation of your booklet, or start sharing your booklet across multiple digital channels.
Select the booklet authoring step you would like to do first.
Edit is where you can edit your page content, add new text, images, videos, audio, and embed code. You can also rearrange and delete pages from your booklet. You can import new pages from files in the PAGE menu. Add customer calls to action, forms, and other customer engagement features.
Design gives you the customization tools to define how your booklet is experienced by customers in the browser. You can define the background, how pages transition, and what navigation tools are available to your customers in the various devices they view your Simplebooklet. You can also add a lead gate to capture customer information before they can read your booklet.
Preview gives you a view of your booklet as it would be experienced by your customer right now. It can be a good place to start to help you decide how you want to enhance it's pages and it's presentation.
Did this answer your question?