Narration
Narration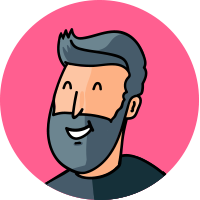 By Scott.Brownlee
updated 5 months ago
You can narrate each page of your Simplebooklet landing page. Narration can be great to emphasize and elaborate on content where words and images aren't enough. It allows you to inform and provide context to the page that they are currently reading.
Using our narration feature, you are able to record a video or audio from your webcam and computer microphone to place on each page. You can also upload a video or audio file from your device to play as the narration on that specific page. What's great about both video or audio only narration is that you can set it to autoplay when the page opens, and also to turn the page when the narration stops. This allows you to create a true presentation experience when displaying your Simplebooklet.
Video and audio narration is specific to each page, so you can create multiple narrations with multiple people and sources for different pages in your simplebooklet.
Add Narration
1. Open your simplebooklet in the DESIGN tab.
2. Tap the narration button (a microphone icon) in the left hand toolbar.
3. Select which type of narration you want for this page; video narration or audio only narration.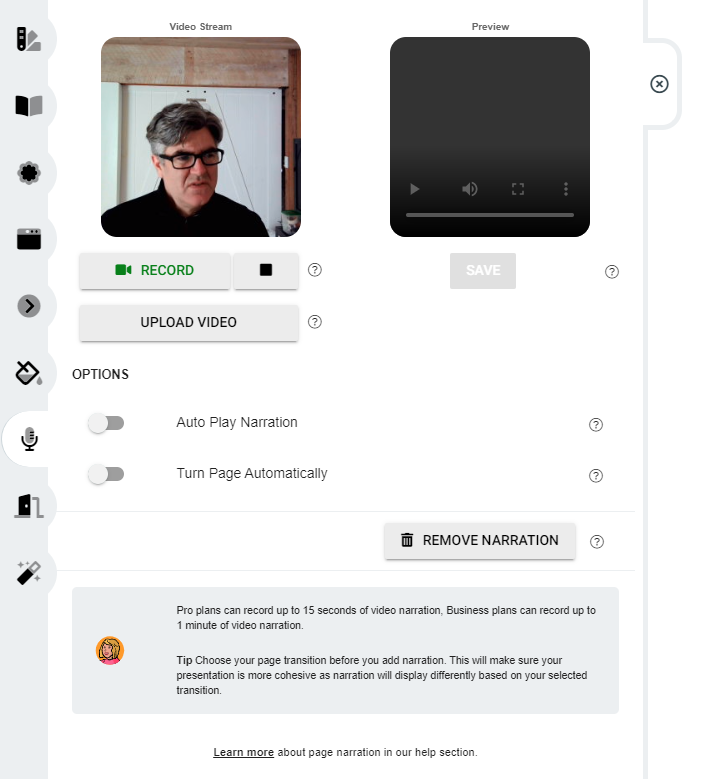 4. In the narration popout menu, you can choose to record your narration with your webcam or upload a file (mp4 or mov for video, mp3 for audio).
5. preview the narration in the preview display to the right. If you aren't happy with your recording, you can simply re-record your narration or upload a new file.
6. Choose which options to apply to your narration:
a. Select if you want your narration to automatically play when the page opens. By default it doesn't.
b. Select if you want the page to turn automatically when the narration ends. By default it doesn't.
7. If you are happy with your narration, tap SAVE and it will be applied to that page of your simplebooklet.
You can remove a narration at anytime by opening the narration button, opening the type of narration, then tapping the REMOVE NARRATION button.
Troubleshooting Narrations
Narrations can only appear once on a browser viewport. This means in double page and trifold type brochures, you can only place the narration for a page spread and it applies to both pages being displayed.
If you go from a single page booklet to a double page transition, the narration that would have appeared on the even numbered page will be removed and only one of the narrations will be displayed for both pages.
Video and Audio files cannot be larger than 10mb in size. If you are recoding a video with another device, keep this in mind. Also, because of the size of the video narration, standard quality video works very well and the extra memory of an HD video won't bring any benefits.
Video narration is displayed in a square box in the bottom left corner on computers and a small square in the top left corner on mobile devices. Keep in mind when uploading your video that it will be cropped to fit in the square. So keep your subject matter inside the square area on any uploaded videos (we follow the instragram framing for videos).
If you have any issues with Voice Narration, please see here: https://docs.simplebooklet.com/article/109-narration-troubleshooting
---
To add narration to your page, you can do the following:
Open your booklet in the DESIGN tab.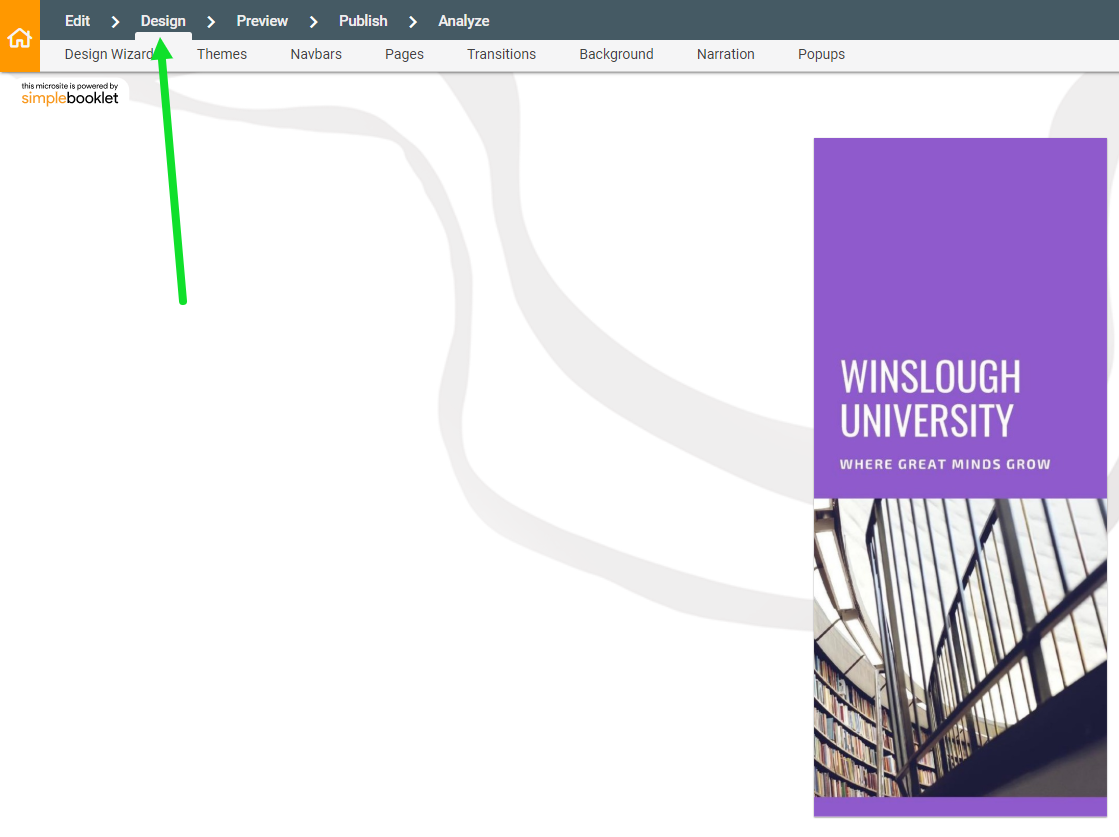 Select the NARRATION menu.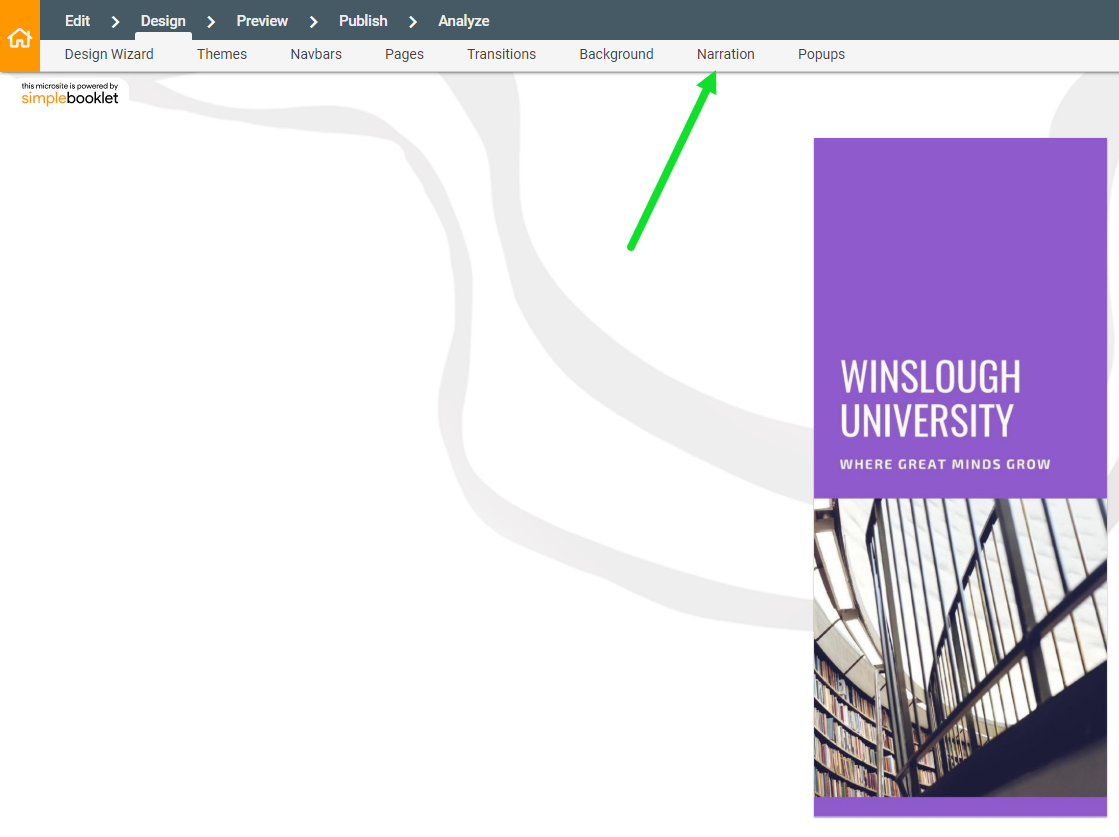 Tap the Record button and record up to 2 minutes of audio using your computer microphone.
Tap the Save button to save your narration and add it to your page.




Narration Options
Your narration is by default manual play. This means that your reader would need to tap the play button in your microsite navbar to play the narration. This is the recommended setting (by Google as well). However, you can set the narration to automatically start the moment the page is opened. Slide the toggle to on and your narration will auto play.
Limitation - even if you have auto play selected, it will not autoplay on the initial page loaded. This is a restriction imposed by Google Chrome as a best practice when loading a new site. Subsequent narrations will play automatically, just not pages that are the first page loaded in the browser tab.


Editing Narration
You cannot edit a narration once you have added it. You can only delete it or record a new narration to replace it.


Deleting Narration
To delete the narration from your page, open the NARRATION menu and tap the REMOVE PAGE NARRATION button. This will remove any narration that is currently on the page.


Tips On Using Narration
Choose your page transition before you record your page narration. This will make sure you record narration that is more contextual based on what is being presented on your microsite. For example, if you record all of your narrations in a single page transition, if you then switch to a double page transition, it will only play the odd numbered page narrations. You will not have even numbered page narrations loaded into the microsite.
Blank Layouts
If you choose the blank layout from the NAVBAR Layout options, the narration menu will not appear. Only auto-play narrations will work.
Did this answer your question?