Google Docs and Slides Add On
Google Docs and Slides Add On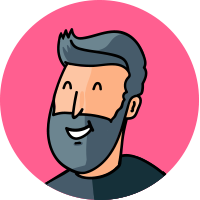 By Scott.Brownlee
updated about 2 months ago
We have an ADD ON extension for Google Docs and Google Slides. This means, when you are in your Google Drive account and working on your presentation or document, you can instantly turn it into a simplebooklet microsite for sharing in a professional presentation. As you update your Slides or Doc, you can continue to keep updating your simplebooklet microsite.


To install simplebooklet as an ADD ON to Google Drive, you can do the following:
Open your Google Slides or Google Docs account and from the ADD ON menu, select Get Add Ons.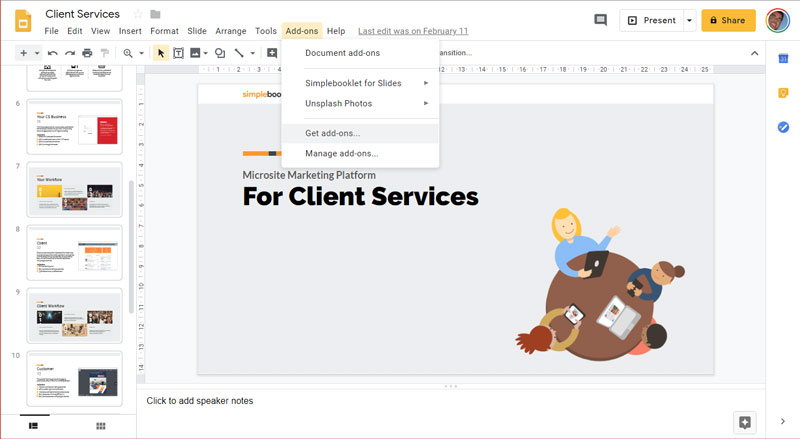 Search for Simplebooklet in the add on marketplace.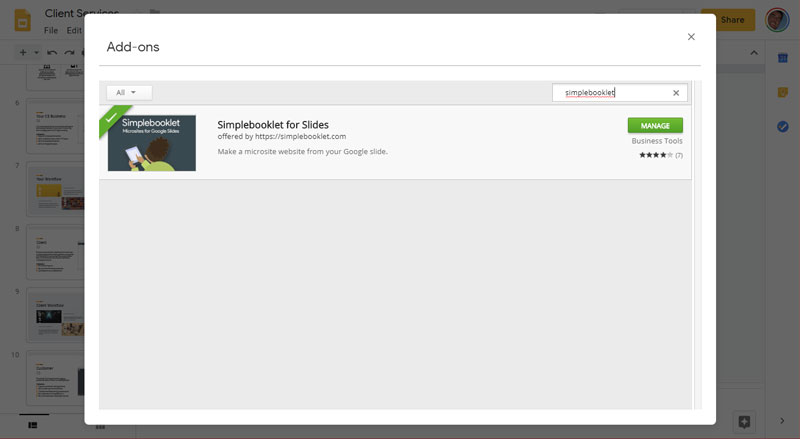 Tap the Add button to add it to your account. You'll need to give Simplebooklet permission to access your google drive to import your slides or docs.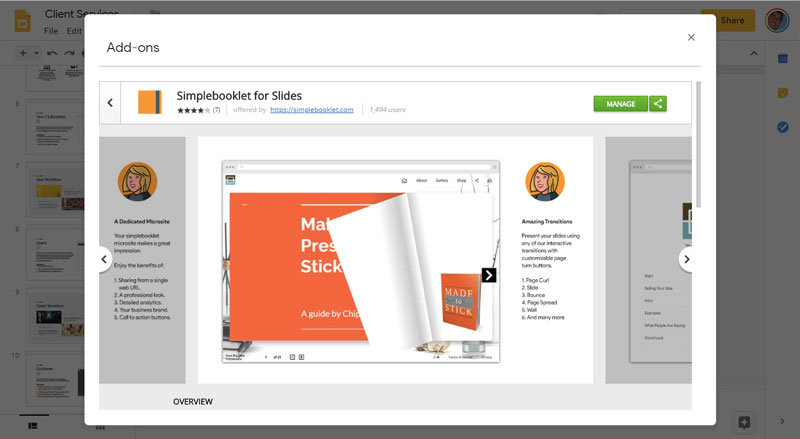 You only need to install the Add On once. It will now be available to all your Google Slides or Google Docs.
Using the Simplebooklet Add On
When you are in your Google Slide or Google Docs, select Add Ons and then select Simplebooklet for Slides, then Convert To Microsite.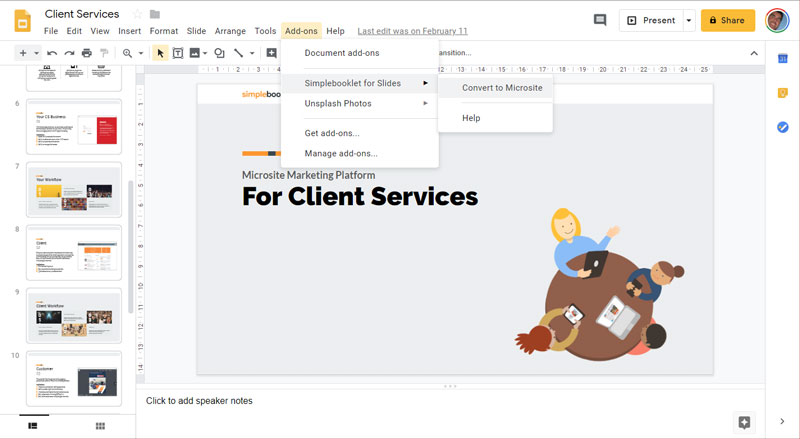 This will export the slides to Simplebooklet.
You can choose to make a new microsite from the slides or replace the slides in an existing microsite you previously created.
Once your microsite is created, you can use the DESIGN tools to display it on an engaging and impressive microsite.
Did this answer your question?