Custom Domain For WIX websites
Custom Domain For WIX websites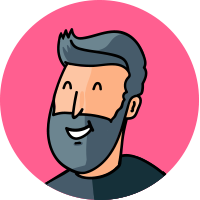 By Scott.Brownlee
updated about 1 year ago
If you have not already enabled Wix Integration yet, see here: https://docs.simplebooklet.com/article/90-wix-plugin
You can use a custom domain in WIX for your Simplebooklet microsites.
Configuring WIX
Go to the My Domains page. (if you have more than one domain in your account, select the relevant domain).
Click the Advanced tab.
Click Edit DNS.
Click Add another next to CNAME (Aliases) and enter the record.
For Hostname, you would put in the prefix for your domain (i.e booklet).
For Points To, you would put in Simplebooklet.com
For TTL, you would select 1/2 hour.
Click Save DNS.
The above example would create the following custom domain: https://booklet.yourdomain.com/
You will need to wait at least half an hour before completing the setup on the Simplebooklet dashboard.
You can create as many custom domains as you want. They are a great way to brand your Simplebooklet microsites with relevant and easy to remember names.
Did this answer your question?