Shopify Embed
Shopify Embed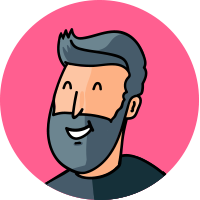 By Scott.Brownlee
updated 2 months ago
You can embed your simplebooklet microsite into your shopify site. It's a great way to use a simplebooklet as a product user manual, sales promoter, or any content you want to create.
Embedding your Simplebooklet in Shopify
From your Simplebooklet's PUBLISH tab, select the menu "Embed on Websites".
Next, select the Shopify Embed Settings option.
Copy the embed code using the COPY button below the displayed iframe code.
Next, log in to your Shopify account and navigate to the page where you'd like to add your simplebooklet. Click the < > icon in the top right corner of the text editor.
Paste your iFrame code into the text editor and then click the < > icon to exit HTML code mode.
Finally, click 'Save' and view your published page. If you'd like to adjust the height or width of the simplebooklet iFrame, return to the Page editor, click on the HTML code button and change the height and width amounts in the code, then re-save the page.
Options
You can customize your embedded booklet's navigation features by toggling on and off the various menu options for the embedded booklet.
Did this answer your question?